Here is a list, not an exhaustive list, but a solid list of 37 ways job seekers, entrepreneurs and anyone who wants to advance their career, can promote themselves to prospective employers and the consumer market place. Which ones are you NOT doing? Pick 5 and get going on them today…In the comment section, feel free to add ones I have missed! 1- Social Media Profiles (LinkedIn, Google+, Facebook, Twitter, About.me, ZoomInfo Profile, etc) 2- Blog Posts and Guest Posts 3- Personal/Professional Website 4- White Papers on relevant industry and profession topics 5- Branded Resume and Career Communications 6- Executive Professional Biography 7- Email Signature 8- Speaking Engagements and Strategic Conference Attendance 9- Industry Networking Events (Healthcare, Technology, Toy Industries, etc) 10- Like-Minded Discipline Associations (IT Executives, CFOs, Marketing Professionals, etc) 11- Targeted Newsletters promoting Thought Leadership in your field 12- Regular Phone Contact with Your Network 13- Personal Email and Email Campaigns 14- YouTube and other Video Portals 15- Hobby Groups (Running, Book Clubs, Music, Team Sports, The Arts, etc) 16- Social Media Engaged Self-Promotion Marketing (Tweets, Posts, Updates) 17- Photo Sharing with Appropriate Tagging 18- Logos, Catchphrases, Taglines used consistently in all promotion 19- Marketing Collateral (Business Cards, Letterhead, Leave-behinds) 20- Press Releases – Free and Paid Publicity 21- Quoted in Media Articles 22- Broadcast Television Appearances 23- Ads in Traditional and Online Mediums (Print, Broadcast, Websites, Social Media) 24- Joint Ventures and Cross Promotion with other Professionals 25- Local Business-to-Business Networking Events 26- Training & Support Groups (Job Seeker Groups, Public Speaking Groups) 27- Relevant Meet-Up Groups & Eventbrite Events 28- Corporate Alumni Organizations 29- University Alumni Events 30- PowerPoint and Slideshare presentations 31- Webinars and Podcasts 32- Books, eBooks and Pamphlets 33- Publication Articles 34- Person-to-Person Meetings 35- Charitable Volunteer and Fundraising Work 36- Community Development Participation 37- Helping Someone Else Achieve Their Dreams Thoughts? What else are you doing that I have not listed? I welcome your feedback....Comment below! If you are interested in working with Lisa Rangel,
an accomplished executive resume writer, social media profile writer and job search consultant
, to achieve the social media exposure and land the interviews you want,
sign up for an exploratory call now
and learn about the Chameleon Resumes services that can help you land your next role.
---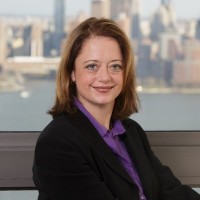 ---