Do you rank in the Top 1% for LinkedIn Profile Views – I do. Here are 8 ways I increase LinkedIn profile views for myself and for clients. When you go to your "Who's Viewed Your Profile" section on your LinkedIn profile, there is an option called "How you rank for profile views." Click on it to get your basis point. Here is what mine says:
Does your "How you rank for profiles" notifications say that? If yes, great! Congratulations!! If no, then here are 8 ways to increase your LinkedIn Profile Views and be found by people who you want to find you:
(1)
  Update Your Summary with the most relevant keywords for you
(2)
Have a profile photo that makes people want to click – or at the minimum does not cause them to recoil from clicking on your profile.
(3)
  Join LinkedIn Groups that will get your more of the RIGHT exposure
(4)
  Participate in groups by answering questions and contributing valuable content
(5)
  Add Skills that pertain to the keywords of your profession and industry
(6)
  Share articles that will help others in your field
(7)
  Post information that is pertinent to you industries that will be shared by others
(8)
  Like articles and posts from others in your network Employ these 8 ways into your daily usage of LinkedIn and see your LinkedIn Profile views skyrocket. I would love to hear your feedback.
Connect with me on LinkedIn
and let me know. If you would like to learn even more ways to optimize your LinkedIn Profile the right way, check out our LinkedIn Leads Recorded Webinar with LIFETIME ACCESS available
HERE
. If you are interested in working with Lisa Rangel,
an accomplished executive resume and LinkedIn Profile writer, LinkedIn Job Seeker Group Moderator and job search consultant
, to achieve the social media exposure and land the interviews you want,
sign up for an exploratory call now
and learn about how Chameleon Resumes can help.
---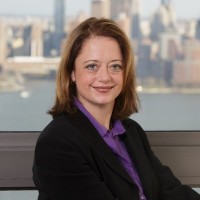 ---