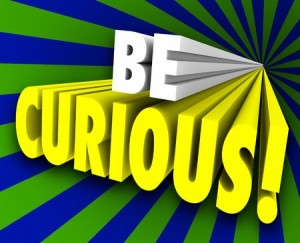 If you are aiming for a C-Suite position, recognizing and navigating change should be at the top of your skills toolkit. How do you do that? With a healthy sense of curiosity.
In their 18th annual Global CEO Survey, PricewaterhouseCoopers (PwC) took a hard look at the challenges facing the corporation—and the CEO—of the future. With rapid technological development, political flux, and global economic instability, the traits of future business leadership must adapt to change.
I work with executives and professionals looking for, and managing, job transition. A required quality for handling change—and an employment search—is strategic, curious thinking. According to PwC, these same characteristics are the kind that will get you ahead in the C-Suite of the future.