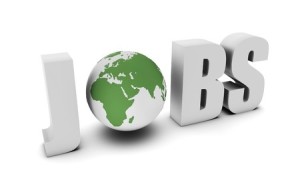 Being able to get a job assignment in China or different areas around the world and produce profitable results, significantly increases your stock as a global executive. International companies are always looking for ways to have their top leadership spread their knowledge, deliver best practices, and adapt new practices throughout their multicultural organizations.
Global leadership assignments are not for the faint of heart – you will be living in a new country, be involved with a different culture, and interacting with new colleagues. However, if you can see past the obstacles, there can be a huge payoff for your executive career trajectory.
As indicated in this Bloomberg article, Goldman Sachs CEO Lloyd Blankfein indicates China is one market that is extremely popular and can provide you with an enriching experience. Being a growing market, you have the unique experience to not only work in a global assignment, but you also have the opportunity to develop long-lasting strategy and connections for your company.
But rotational assignments in China don't just happen – you have to position yourself correctly to be chosen for these types of assignments. Here are five ways to set yourself up for success.