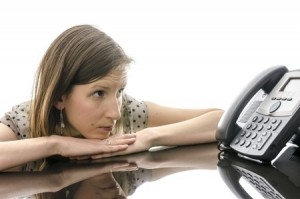 I receive emails almost daily from frustrated job seekers asking me what they should do when they don't receive any follow up from potential employers after a job interview. Frustrated, mad, disappointed, offended, tired… can you relate to any of those feelings? Those sentiments often fill my inbox, along with the question, "What is happening when HR doesn't call me back?"
When you send a resume through an impersonal job posting, you are generally more reasonable in that you do not expect a "no thanks" response. However, after going through several rounds of interviews (especially when you think you've nailed it!) only to receive an eerie silence with no subsequent follow-up, I imagine it leaves you feeling outraged and frustrated. I can't say I blame you and it always makes me sad. As a former 3rd party recruiter, I did experience it, also. I had candidates go through the process and then the corporate recruiter would go silent.
Pulling from my 13 years of recruiting experience, I wanted to shed some light on what is actually happening behind the scenes when a recruiter drops the ball throughout the recruitment and interview process. While it has become a daunting task for employers to manage the communication process, that isn't an excuse to fail to keep a candidate in progress informed.
Please know that I do not believe any of these explanations justify the behavior. But if you can have an inkling as to what goes on inside these processes, you can realize it is not personal and recruiters are not intentionally being sneaky. In most cases, it is just human nature, incompetence, being overwhelmed or lack of information that is the cause of the lack of response. I find knowing it is not personal can ease the frustration.
Through my recruiting experience, this is what I came to realize:… Continue Reading…