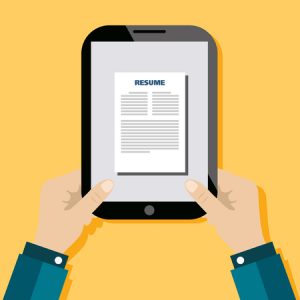 Just when you think the resume is outdated or no longer serves a purpose, it is resurrected with new life and new purpose – assuming it ever really died in the first place.
What is the new-to-you-because-it-really-isn't-new resume purpose?
Ensuring your resume can be read on mobile devices.
When I was a recruiter, I used to look at resumes in 2008 via email on my chunky Samsung phone (Man, I loved that phone. I miss it… such a good little chunky phone).
I first wrote about making sure your resume was mobile device ready in 2012.
Yet here we are in 2017 and I have many people tell me they never thought of it.
What difference will having your resume mobile ready make?
Let me have ChamTriber Jonathan tell you: