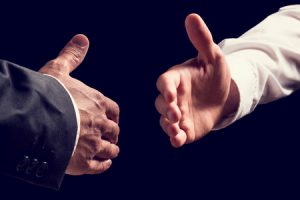 When a frustrated client who is in a job search tells me something like, "I have submitted my resume to over 300 job postings and I have only received one interview," I want to scream:
"Joel, get off the job boards!" a-la-Risky Business – where Joel's mom tells him to get off the babysitter with the house surrounded by police.
Seriously, get off the job boards.
Stop spending all of your time on the job boards or the job search police are going to be coming for you.
I hear job seekers complain that HR never calls them back, but these job seekers never try to reach out to anyone else.
These job seekers say that sending their resume to the job boards is like sending it into a black hole – but then they keep on doing it.
And these job seekers wonder why they are frustrated!?!?
Effective executive job search methods in today's economy embrace both the use of technology and tried-in-true traditional methods – they use The R.O.T.H. Method.
What is the R.O.T.H. Method you might be asking yourself?… Continue Reading…