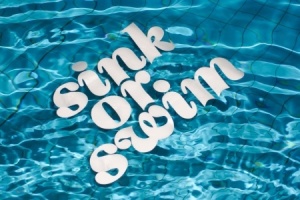 According to an article on LinkedIn by Lou Adler, the well-known performance-based recruitment evangelist, an old recruiting method is making a comeback. The method, referred to by Adler as "throw people in over their heads and see if they sink or swim," is a theory that believes the best people will rise to the top, quickly learn new skills and gain the confidence to take on more responsibility.
This concept isn't new at all. According to Adler's article, the biggest names in business were very well known for this back in the day including Pepsi, Mattel and Disney. However, there was a change for many years where recruiters and hiring managers would hire individuals who fit into a certain box of qualifications.
If the individual was good at a particular skill and had a certain kind of experience, the hiring manager would select a candidate based on that.
Unfortunately this led to some stagnation within companies as employees would have a difficult time acting outside of that particular role or skill set.
As a result, companies are reverting back to the "sink or swim" method. This begs the question, is your resume ready for this and does it say you will sink or swim?… Continue Reading…