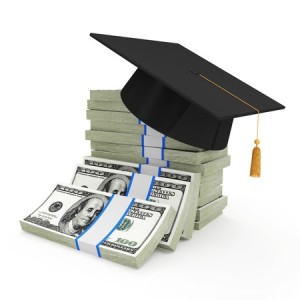 It's no secret that college grads today are entering a job market that looks nothing like it did when you were just out of school. The economic landscape has drastically changed for this generation and many parents are worried and frustrated that their kids' future may not be as bright as their own.
The good news is that if they are able to maximize their first salary then they will be just fine. The amount of money your child makes in their first salary can drastically affect how much money they make throughout their entire career.
Let's say they are able to get an extra $5,000 in their first salary. If they work for the next 30 years then that's an additional $150,000 they would have missed out on otherwise. Of course, this is excluding raises or salaries at different jobs which are heavily based on how much money a person has made in the past.
In other words, the higher the salary your college grad can start off with, the more money they will make over time. Not just because they are making more money off the bat, but because that figure will allow them to make even more money later on when they negotiate raises or find other jobs.
Unfortunately, our colleges aren't doing a very good job of teaching graduates how to find a job or make money. In fact, many of them are still shelling out the same advice they did in the 90s.
As such it's imperative that your college grad gets advice from someone who has experience in building a career – you.… Continue Reading…