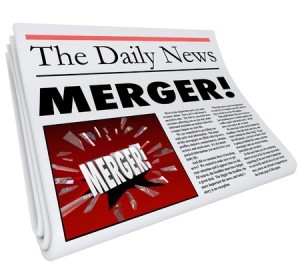 Last year, Investor Place reports, the deal volume of mergers and acquisitions (M&A) was the highest since the financial crisis. The pace in 2015 is supposed to top that. This reflects the drive to enhance competitiveness. Those strategies could include adding new product lines, increasing market share, gaining access to proprietary technology and/or reducing costs.
It's not about just your job
As the two companies become integrated, your career is in play. That's what you have to pay attention to. The impacts of any M&A are bigger than simply your job.
So many scenarios are possible.
• There could be redundancies in manpower in functions ranging from law to marketing. That means your job could be eliminated. That could happen whether your company has been acquired or it's the one initiating the takeover.
• You could remain employed. However, your job is changed significantly. You have to make the decision to adjust or begin a search for a position outside the company.
• Maybe the emerging organizational culture is no longer a good fit for you. Staying there could damage your personal branding. You must leave.
Here are 7 moves on how to protect your overall career:… Continue Reading…