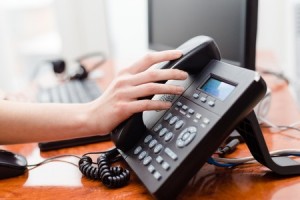 I get constant inquiries about how to work with recruiters, as well as how to get recruiters to return my clients' phone call.
At the beginning of your career, job opportunities likely came by interacting with a company's Human Resources department directly… However, as you have worked your way up to the executive level, the process can often be a bit different. It's not uncommon to start running into more agencies and headhunters than you did before.
When it comes to higher level positions, companies often outsource the task of hiring to external recruiters who get paid by the employer to find the best candidate for the job.
In response to the inquiries I have received, I've put together some tips to avoid misunderstandings during the hiring process, which may also even lead to your next great job opportunity.
Frustrated by search firm recruiters not calling you back when you have submitted your resume to them?
Feel you're perfect for the job they posted, you know you can do it, but baffled by the fact they have not returned your call?
Effective executive recruiter relationships can play an instrumental part in career advances for the rising professional and the established executive. Whether you've worked with executive recruiters before or this is your first time, there is a lot to know about how to build effective working relationships with recruiters. To have an effective relationship with an executive recruiter, it is important to understand the business's business model and role you play as a potential candidate represented by an executive recruiter. Job seekers that fail to recognize 'how it works' with an executive recruiter often find themselves frustrated and unrepresented.
Read on if you are open to honest, tough talk, you are serious about optimizing your job search time and you are prepared to do something about it.
Here are my top 3 (of 12) reasons for Why Recruiters Don't Call You Back:… Continue Reading…