Are you getting enough new and strange in your professional and personal life?  Talk to strangers!  Do something new that others, or even you, may view as strange compared to your normal behavior. Time to shake it up! If your life is stagnant or if your job search is stalled, you might be suffering from a lack of 'new' in your life.  And I think most people view new as strange.  Clearly use your judgment and put safety first! But by inviting strange people and new activities into your life, it can help you see things from a different, invigorated perspective. I have been inspired for this post from two sources: (1) The first is
a TED Video from Maria Bezatis
, where she says we have a combination of familiar and unfamiliar relationship aspects within each and every relationship we have. We must disrupt our levels of familiarity by exploring new aspects of our existing relationships and exploring new relationships entirely. We can do this through traditional networking, social media venues and throughout our daily life's activities. She states, "what can I do with you, what can I learn from you, and what can we do together that benefits us both." (2) The second source of inspiration is from David Topus's book,
"Talk to Strangers: How Everyday Encounters Can Expand Your Business, Career, Income, and Life."
  David is such an interesting and inventive guy. He has so many examples of how talking to the people around you whom you do not know can enrich and benefit your life. I particularly love the story David has about buying a round trip first class ticket with no reason for the trip other than to sit next to new people and strike up conversations with them on the plane. He did this more than once. Many opportunities came out of those conversations. The trips often had nothing to do with the destination and more about who he would meet on the journey. So I challenge you to chat with strangers. I will tell you outright that many will be receptive to small talk, but there will be some that are not receptive—don't be discouraged by those people. Just move and and focus on the open minded, conversational people. Here are some situations where you can strike up conversations with those around you to see what new ideas and opportunities can come your way. -          Talk to people on your commute to work, if you take a train, ferry, bus or other form of mass transportation. -          Attend a conference for your industry and make a point of speaking to people that have no connection to the circles of people whom you know. -          At a professional golf, tennis, baseball or some kind of sporting event? Speak to people alongside of you, in front of you and behind you. Strike up a chat with someone in line at the food stand. -          Watching your kids or a family member play in a town game or weekend sport? Chat with the fellow spectators. -           Volunteer to help out at a sporting event (running race, community event) and chat with fellow volunteers. -          Dine out by yourself and asked to be seated next to other sole diners and chat across tables. I would love to hear how this has worked for you, if you feel able to share your story below. Thanks! Written by
Lisa Rangel, Executive Resume Writer
If you are interested in working with Lisa Rangel,
an accomplished executive resume writer, social media profile writer and job search consultant
, to achieve the social media exposure and land the interviews you want,
sign up for an exploratory call now
and learn about the Chameleon Resumes services that can help you land your next role.
---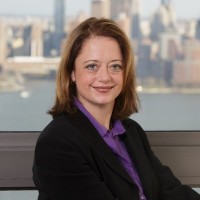 ---