2 Things Most People Forget When Interviewing
You have an interview coming up.
Have the location noted... Check.
Researched the company... Check.
Researched the contacts and department where I will be working… Did that.
Suit ready to go.
Printed resumes to bring.
Studied interview questions and practiced my answers... Check.
Made sure I have stories for my resume bullets and know my resume inside and out…Check and check…
At this point, most people feel fully ready for the interview by covering these basic tenets of interviewing.
On the interview, you feel like you are sailing through the interview questions.
Loving the fact that the conversation feels fluid and natural.
Asking good questions and answering qualitatively.
You are in the interview zone…
But…..
Here is where most people forget the two last items that potential employers are evaluating during an interview:
It is not just what you say… What also matters is how you say it. (Communication delivery).
It is not just what you do… What also matters is what you choose to do. (Judgement).
This is advanced interviewing….
Will you leave the interviewer wondering why you chose that particular story to showcase your latest sales win?
Will the interviewer wonder why you decided to speak about your boss in that manner, even if you thought it was diplomatic enough?
Will you leave a confident impression with your posture and speaking demeanor?
Does your communication style give off the vibe you want?
You can have the edge... Now that you know the hidden gems a recruiter is looking for in a candidate….
Get the basics and the advanced interview instruction you need to nail the next interview
Be well,
Lisa
Lisa Rangel - Executive Resume Writing Services
Chameleon Resumes
Posted:
---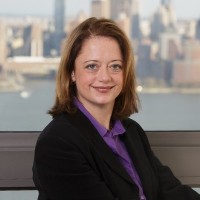 ---