I've always believed that if job seekers could only understand how recruiters work, they could model their job search after these methods and be found more easily, thus shortening their job hunt.
With that in mind, I've been reading a lot lately about the top recruiting trends projected for 2014, and I realized this could be a great opportunity to show you what's going on in the recruiting industry. With this knowledge, you can reverse-engineer some strategies aimed at meeting recruiters where they are and boosting your job search repertoire.
So, here are eight of the big trends recruiters will be following in 2014, and how you can model your job search accordingly:
1. Create an Achievements-Based Resume
Employers will be achievement-matching and no longer-skills matching to find potential candidates. Lou Adler, the renowned performance-based hiring expert, says in his article The Future of Hiring and Recruiting, Circa 2020-2025 that skills-based job descriptions will no longer be used; instead, recruiters will be practicing performance-based matching.
While Adler predicts this will be the case 7-13 years from now, we believe non-technical matching will become more prevalent as early as 2014, as employers want to see executives and professionals who demonstrate achievements in alignment with the results they need from their next hire. This means it's time for you to abandon a skills-based resume once and for all and focus instead on citing achievements that are relevant to your prospective employers.
2. Get Hired as an Employee Referral
Dr. John Sullivan, a leading HR thought leader, writes in an article for ere.net that a metric-driven employee referral program will become the dominant hiring source in 2014. So it only makes sense that job seekers research the right hiring contacts and connections at target companies with the aim of becoming one of those employee referrals.
Use LinkedIn and search engine research to find the right connections to reach out to for exploratory interviews and follow-up conversations on job postings. Making a personal connection is a great way to make your resume stand out from the dozens of others on a recruiter's pile.
3. Develop a Self-Marketing Strategy—Online and Offline
Melissa Bailey of Universum, an employer branding firm, writes on ere.net that job searching is becoming more like marketing every day. She speaks from the employer's perspective, arguing that finding talent isn't simply be about recruiting anymore, but about "attracting"—making a company look so appealing to target applicants that great candidates actively seek it out.
We believe this mindset can be adopted by job seekers as well. You can "attract" your target companies to you by using personal branding to market yourself as their ideal candidate. Everything from your resume to your cover letter to your online presence should reflect why you're the right person for the job. Make sure these things demonstrate your abilities, professionalism, and personality in a way employers can't resist. And when you're marketing yourself in person (at networking events, for example), make sure your elevator pitch tells people how you can solve their most pressing business needs.
4. Take Your Online Presence to the Next Level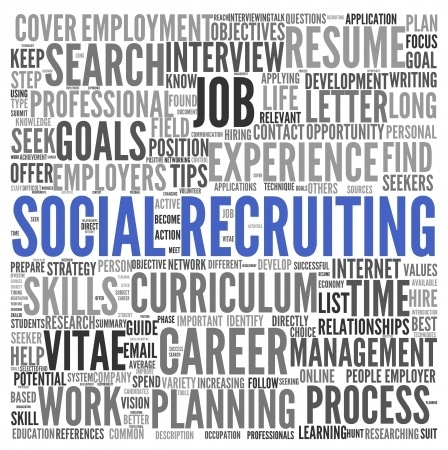 How you present yourself on social networks plays a huge role in your job search success—now more than ever. In a 2014 workplace trends article on Forbes, personal branding expert Dan Schawbel confirms that more and more employers are turning to social networks to vet candidates. In fact, a Jobvite.com survey found that a whopping 94% of recruiters now use social media as a means of determining whether a candidate will be a good fit for a position.
Whether on Twitter, Facebook, or LinkedIn, you need to make sure your online footprint sends the right message about you. If a potential employer searches your name online, will they see a talented professional who's on the pulse of their industry? Use your social platforms to share useful insights and resources that demonstrate your expertise.
5. Know How to Present Yourself in Video Interviews
A recent article on Forbes reported that 6 out of 10 HR managers are now using video to interview candidates. While this can be great for out-of-town candidates who can't make it to an interview in person, video interviews come with a whole net set of potential pitfalls that many job seekers aren't prepared for.
In addition to the tips you'd keep in mind for a standard interview (watching your body language, tone of voice, etc.), you also need to keep in mind things like lighting, webcam positioning, and background. Running some mock video interviews with a friend or mentor is a great way to make sure you're presenting yourself the right way on camera.
6. Job Hunt Like a Spy
In the ultimate feat of reverse-engineering, you can use your target companies' own recruiting materials to learn how make them find you. One of my favorite recruiters to follow is Jim Stroud, as his tips are very helpful to job seekers. In his article How to Job Hunt like a Spy, he guides job seekers on how to use target companies' recruiting materials (ads, career websites, etc.) to learn how they find candidates. Once you know this, you can then put yourself into those pools of resources so that you're found by company recruiters.
7. Tell a Compelling Story
Another insight in Adler's article is that companies are increasingly focused on "story-based" job advertising. Rather than posting job ads that read like a checklist of skills, they're crafting compelling stories that emphasize the type of candidate they are looking for. For example, see this ad, which tells the story of an "Oscar Winning Controller or Director of Accounting."
What does this mean for you as a job seeker? You should focus on presenting your soft skills and abilities and not just your credentials. Employers want to know that you can adapt to the position and have the traits necessary to work on their team. If you can demonstrate this with a compelling story and not just a series of dry bullet points, you'll have them hooked. Take a look at your LinkedIn profile and resume; do they paint the picture of an exceptional candidate, or read like a laundry list?
8. Make It Easier for Recruiters to Find You
Recruiters and HR professionals continue to buzz over the use of "big data" in locating new hires. While its usefulness is up for debate (and there is much debate, as this Chicago Tribune article indicates), the buzz does point towards a key lesson for job seekers Simply put, "big data" is the use of data banks and software programs to locate and analyze job candidates predicted to be high performers, based on data ranging from which universities they've attended to which online forums they're actively involved in. Its appeal is the promise that it can distill workers into searchable numbers and keywords that, theoretically, make it easier for employers to hone in on quality candidates the world over.
The takeaway for job seekers is that recruiters are searching for ways to use the enormous resource that is the Web to help them zero in on candidates based on specific search metrics. So you need to make yourself as easy to find (as "searchable") as possible. Place industry-relevant keywords in your online profile headlines and personal biographies. Get involved in LinkedIn groups based around your area of expertise. Every interaction you have online is a trail of breadcrumbs that can lead a recruiter to you.
If you are interested in working with Lisa Rangel,
an accomplished executive resume and LinkedIn Profile writer, LinkedIn Job Seeker Group Moderator and job search consultant
, to achieve the social media exposure and land the interviews you want,
sign up for an exploratory call now
and learn about how Chameleon Resumes can help.
Posted:
---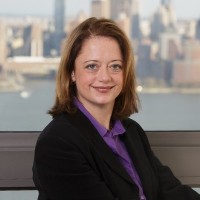 Lisa Rangel and the Chameleon Resumes team have helped over 6,000 executives and senior professionals land the 6-figure positions they deserve.
If you want to work with an elite team of former Fortune 500 recruiters, executive resume writers, and job landing experts so you can win the attention of hiring managers and land more lucrative interviews, sign up for an exploratory call so we can discuss how our 4-stage META Job Landing SystemTM can help you land your next 6-figure position.
---