2015 Marketing Executive Resume Trends
Marketing is undergoing an evolution. It seems that the days of mass appeal communication are long gone an instead being replaced with niche, individual dialogue. Additionally, technology is changing the game when it comes to when consumers digest this custom information and where permission is given to receive it.
For a marketing executive in the market for a new job, it's imperative to keep a few trends in mind when crafting your new resume. The marketing game has changed and your resume needs to keep stay ahead of the curve.
2015 Marketing Executive Resume Trends: Express your knowledge about marketing to millennials.
Millennials have come of age and are one of the largest consumer markets out there. Furthermore, the way they ingest information is far different than generations past.
As such many companies are shifting gears and focusing on millennials when it comes to their marketing strategies.
This isn't exactly a new trend in the marketing world, so chances are your current company may have already taken some initiative on learning how to market to millennials. If this is the case then it would be wise to mention it on your resume.
If you're wondering why we're even bringing up an older trend it's because millennials are directly affecting 2015 marketing trends.
Understand that authenticity trumps corporate jargon.
In a recent blog by Top Rank Online Marketing, 21 digital marketing execs were asked about upcoming trends for 2015.
The common theme was authenticity.
This is particularly true as companies shift toward marketing to millennials as stated above. Simply put, millennials want a more human approach to marketing. They want to know there's a human being behind the brand and ultimately it's about sharing instead of selling.
As a result, demonstrating your understanding that marketing is taking a more humanized approach will better your chances of being considered for the job.
2015 Marketing Executive Resume Trends: One-to-many marketing is out.
Visual.ly recently posted a blog stressing the importance of micro-targeting. Essentially, you need to really know your customer and use personalization and customization strategies in your marketing.
When vying for a new marketing exec position take a look at the company's audience and do your homework so you can craft your resume accordingly.
Brush up on your inbound marketing skills.
According to Forbes, one of the key trends marketing executives must take into account in 2015 is inbound marketing. In fact, 85% of marketers are already using inbound marketing as a way of getting leads and sales.
As such, you must show recruiters and potential employees that you understand online and content marketing.
2015 Marketing Executive Resume Trends: Brush up on your coding.
In the Top Rank article Senior Manager of Content Marketing and Marketing Solutions for LinkedIn, Jason Miller, emphasizes the importance of adding coding to your resume.
His reasoning is simple: with the rise of content marketing it's important to know how things like fonts and web development affect consumers.
If you don't have much experience in coding there are several classes available online and at local universities. You can then add these skills to your resume.
Showcase mobile initiatives.
Going mobile has proven to be quite a goldmine for companies as studies show that consumers who search on mobile visit the store within a day. Furthermore, about 18 percent of smartphone queries lead to a purchase.
If you've led initiatives in mobile marketing in the past it would be wise to include it on your resume. One such example would be creating a mobile version of your company's online store.
Check out our Chief Marketing Officer resume sample to see how you can showcase your skills using new trends.
Be Well!
Lisa
Lisa Rangel – Executive Resume Writing Services
Chameleon Resumes
Posted:
---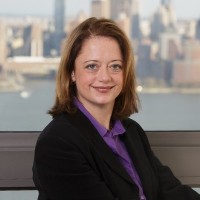 Lisa Rangel and the Chameleon Resumes team have helped over 6,000 executives and senior professionals land the 6-figure positions they deserve.
If you want to work with an elite team of former Fortune 500 recruiters, executive resume writers, and job landing experts so you can win the attention of hiring managers and land more lucrative interviews, sign up for an exploratory call so we can discuss how our 4-stage META Job Landing SystemTM can help you land your next 6-figure position.
---