Disruptive recruiting leads to disrupted job searching. Candidates must know and stay ahead of the hiring trends to land the roles they want in order to keep advancing their career. I have seen and experienced automation being the key theme of change in recruitment and job searching for 2018.
It seems companies are relying less on human evaluation and more on artificial intelligence and algorithms to choose their next hire. Successful candidates will need to embrace this and adjust their communication and application skills accordingly.
Here are some of the recruiting and job search trends affecting resume & LinkedIn profile writing and job landing tactics in 2018.
Candidates need to prepare for interfacing with robots in the hiring process. Artificial intelligence and automation are already used by human resources departments, as evidenced by the HR Tech company explosion in the last two years, to streamline initial screening efforts to produce more viable interview candidates in a shorter period of time. What this means for job search candidates is that candidates should prepare to schedule interviews from auto-generated responders, to reply to initial screening questions in AI robot-like conversations, and take automated assessments for company culture assessments—before they ever talk to a person. Sometimes it is an online questionnaire format and other times it can be a live chat arrangement, where the 'person' on the other side is a chat bot product of AI and not a real person.  The key is to expect these new tools in hiring and master these to move careers forward.

If a job search candidate is going through HR, expect the human aspect to the hiring process to come later. If a job search candidate wants to encounter human interaction earlier in the hiring process, then it is key to network to become an employee referral, social media connection, or personal contact, as CareerXRoads studies show this is how the majority of hires are still made. Going through the HR application process can be automated or done with AI early in the process to ensure the recruiter's time is spent with viable candidates only. Because the process is less efficient going outside of HR though, a candidate can often encounter a person in earlier stages. Until networking can be automated, this is still a great way to interact with a human.
Embrace that robot-recruited hires last longer than human-chosen hires. While circumventing HR may allow a candidate to beat the bot and get a candidate hired faster, a recent article on Personnel Today discussed a study carried out by the U.S. National Bureau of Economic Research that stated, "Workers chosen by a computer algorithm stayed in their role 15% longer than those chosen by human recruiters and managers." Companies are catching on to this idea. Rebelling against AI in hiring could end up being a detriment to career advancement in the long run. Every careerist should now improve his or her skills in automation communication, as we have had to learn how to communicate effectively over the phone, direct mail, fax, email, and video over the last 5 decades—communicating over bot automation is now the next skill set to master.
The eNote is here…finally! In 2011, I had a discussion with a colleague at the Career Thought Leaders Conference. I said I wrote short cover letters that were no longer than a scroll or two on a mobile phone, since as a former recruiter, I knew most recruiters did not read cover letters…and those that did, did not want a long, regurgitated resume manifesto cover letter to read. So the eNote, as it is now called…or the short cover letter as I uninventively called it then… is now finally a broader trend. When writing emails to introduce yourself for job openings, the cover letter format now should be short, pointed, and scrollable.   Shorter, keyword-laden notes are easier for humans to read and bots to scan, which gets candidates through the process faster.
Resumes and LinkedIn Profiles need relevant achievements – not just every thing a candidate has ever done. Gone are the days where every accomplishment a candidate has done is listed on a resume or LinkedIn Profile. It's all about relevancy now. In an age of freelancers, portfolio careers, and multiple short term job changes, positioning relevant successes in context is what gets candidates interviews. Kitchen sink resumes are gone. Hiring managers have short attention spans and do not want to be overwhelmed with everything a candidate can do. As a recruiter or hiring manager reads your resume, they want to know, "Can you do what I need done?" and "Where is the proof of this on your resume/profile?" That's it. Writing in this manner will also allow AI bots to pick up on relevant terms faster, as well.
Prior trend articles have touched on automated screening tools and sourcing applications. However, in the past, these were experimental in nature. Now these tools are becoming more main stream and many of the largest recruiting firms use Mya, which is the newest job recruiting and application tool that evaluates resumes, schedules and holds applicant screenings, and so much more.  
This is happening. Job candidates that embrace these trends proactively will be ahead of the pack and advance faster and have better success in finding the jobs they are seeking.
Be well!
Lisa
Lisa Rangel – Executive Resume Writing Services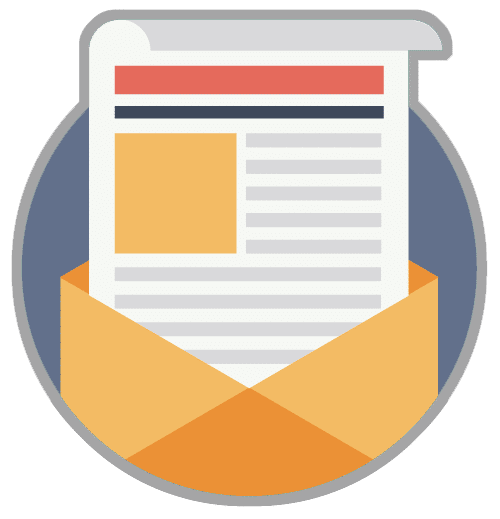 Landing your next job doesn't have to be an overwhelming, frustrating or time-sucking task. Get daily tips on how to find the position you deserve,  delivered right to your inbox:
The #1 addition every resume needs in 2023 and beyond.
How to get prepared for a job change even if you like the job you have.
How to handle a chaotic job market and where to focus your job-seeking efforts (hint, it's not the job boards).
Where to find great jobs without submitting 500 meaningless job applications.
How to slice through the Applicant Tracking System B.S. and land a 6- figure role you love.
How to track down the "unpublished job market" and have your pick of the best jobs out there.
How to write a resume that will hit hiring managers right between the eyes and have them scrambling to book your interview.
How to get up to speed with your online branding and write a LinkedIn profile that positions you as the #1 expert in your field.
How to approach job seeking with the "human touch" so you can keep the bots at bay.
And finally, access to our 4-stage META Job Landing system we've used with thousands of job seekers just like you.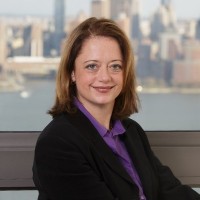 Lisa Rangel and The Chameleon Team are the only executive resume writing, LinkedIn profile development, and job landing consultancy who has been hired by LinkedIn and recognized by Forbes. Our 4-Stage META Job Landing System stems from decades of corporate and executive recruiting experience to position you to land your next 6-figure role faster.

Looking for an article on a particular topic? Use the search below...