2020 Hiring Slow Down??
The coronavirus pandemic has dominated the news since January 2020. Since then, our clients have asked one common question:
"Will the current health crisis slow down an already slow hiring process? Will there be layoffs and hiring freezes?"
My answer? It depends.
Not every industry slows down during a prolonged economic downturn (if that's ultimately where we end up... we aren't even certain where we'll end up by the end of this year yet).
And not every company within an industry slows down.
The bottom line is people still get hired during layoffs.
Hires happen when things slow down, too.
Do you know who gets hired during economic shifts? Job seekers who didn't stop searching and, instead, kept going. Those who have a powerful resume and LinkedIn profile ready to go. Those who understand that "this too shall pass" and they need to be ready when it does.
In order to be one of the prepared, I'm inviting you to join me for my next free resume writing master class training on Tues. 12/8 or Thurs. 12/10 at 1:30 p.m. ET.
I'll be sharing exactly what your resume should showcase in order to create a resume that positions you for the jobs you want.
All too often, your resume contains too much of the wrong information and not enough of the right information (if you often get callbacks for jobs you're not interested in, this is probably the case).
In addition, we see many resumes that fail to highlight the right career details while using layouts that practically repel hiring managers from looking at your resume.
The point is, it's very easy to write an ineffective resume but, with just a few pointers, you can easily be taught where you're going wrong.
Reserve your spot for the session of your choice here:
I'll take about 45 minutes to walk you through my resume writing system so by the end of the training, you'll have a list of things to tweak and fix.
See you on the training,
Lisa
Lisa Rangel - Executive Resume Writing Services
Chameleon Resumes
Posted:
---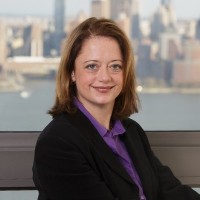 ---