2020 Planning: Write an Interview-Worthy Resume
Do you know how many times a day someone asks me to critique/review/look over their resume?
Too many to count.
It's like they feel they need an expert just to quickly point out a couple of tweaks and poof, they magically have an interview-worthy resume.
Well, it doesn't work like that.
I can't simply review it and give you one or two suggestions.
Your resume is an important tool in your job landing kit... it deserves more than just a quick read in between driving the kids to activities.
Your resume should take time to create and you should invest what you can to make it powerful.
Now, since we're talking about landing a job this year, I will say that there is one single thing that every interview-worthy resume should have.
One single focus and one single goal.
Wanna know what that is?
Of course you do.
OK here it is:
Every single resume should focus on achievements and not just experience.
Many resumes I have critiqued over the years lead with sentences like:
"Seasoned Senior Executive with over 25 years experience"
Ahhhh. No. This won't work.
First of all, it makes you seem older than you are and second of all, hiring managers need to see how much you have achieved over these 25 years (and not just how much you have experienced).
So to highlight your achievements you can follow this simple strategy:
For every job description bullet you add to your resume you should ask yourself:
How do you know you did a good job?
What did that good job look like?
Do you have numbers to back you up?
If you can do this ask and answer exercise as you create your interview-worthy resume you will be able to fill it with achievements that make you look like the strongest candidate for the position (no matter your age).
Now I know that many people feel very anxious that their resume isn't as powerful and achievement-based as it should be. I know that you're sending your resumes out and hearing nothing back.
It's time to change that!
Attend my "How to Design a Powerful Resume to Land Interviews and Get Hired!" master class training session on Tues. 12/8 or Thurs. 12/120 at 1:30 p.m. ET.
Never be dependent on third-party recruiters and job boards again! Learn how to find the hidden job market and generate your own job leads with the proven tactics I'm going to share during the training.
I'll also show you how to write your resume for how 70% of hires are made. It might not be the way you think it is...
Register for the session of your choice: https://chamres.com/12810BL
Be well,
Lisa
Lisa Rangel - Executive Resume Writing Services
Chameleon Resumes
Posted:
---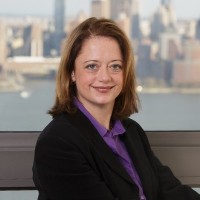 ---