3 Key Things Missing From Your Executive Resume
Have you ever scratched your head wondering why you're not getting callbacks after submitting your resume? Have you ever been concerned that perhaps your resume is a bit cliché or vanilla?
You're not alone. In fact, when writing resumes execs often times leave out some key things that will help them grab the recruiter's attention: technology expertise, talent attraction and profit sharing stories. Use these three keys to take your executive resume from vague to irresistible.
Technology Expertise
One of the best ways to grab an executive recruiter's attention is to highlight your technology expertise. In a world where companies are quickly moving to online programs and computer software to help them streamline their businesses, it's imperative that you let them know you are up-to-date on all the changes.
You can use your technology expertise to beef up your resume's skills section. For instance, if you're heavily involved with your current company's sales department you'll want to note that you are familiar with the software they use (ex. SalesForce or other popular Client Relationship Managers).
If you work in an extremely technical field, such as healthcare, you'll want to use both the long hand version as well as the abbreviated version of any technology or software. The reason being that when recruiters look for you on LinkedIn or in their own applicant tracking system sometimes they won't think to search for both forms.
Finally, if applicable, this would be the perfect place to mention any technical certifications you hold. For instance, CIO's should be familiar with all the different networking and IT certifications out there. This often times requires that your certifications be up-to-date.
Talent Attraction Abilities
One of the main priorities of an executive should be talent acquisition. It's also one of the best ways to stand out from the crowd when a recruiter reviews your resume.
Show them how you've been able to acquire top talent for your current company. You can take it a step further by showcasing online talent acquisition such as LinkedIn. First, because more and more companies are using LinkedIn to find candidates. Second, because this shows you are innovative and ahead of the game.
Profit Making Stories
It's no secret that when companies are looking for talent they are primarily concerned about one thing: their bottom line. After all, what's the point in spending a ton of money hiring someone if that person isn't going to give them a return on their investment?
This is why it's imperative that you show them how you can increase profits. The best way to do this is to have profit sharing stories within the resume bullets. Be mindful that you don't need entire paragraphs, a simple sentence like "Spearheaded marketing campaign that increased revenue by 40%" should do the trick. Remember that your resume is a quick primer. If the recruiter wants the whole story (and they probably will after reading a sentence like that) you can share it during the interview.
Also, this is the time to be mindful of another pitfall many execs run into: not using quantitative examples. If you're going to give profit sharing stories, show them the numbers.
By adding these three key things missing from your resume you'll increase your chances of getting called for an interview.
For more essential tips on how to optimize your resume to land interviews sign up for our FREE "How to Design a Powerful Resume to Land Six-Figure Job Interviews and Get the Offer!" masterclass online training session.
Reserve your seat here:
https://chameleonresumes.com/execrestraining
Be Well!
Lisa
Lisa Rangel – Executive Resume Writing Services
Chameleon Resumes
Posted:
---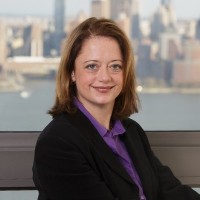 Lisa Rangel and the Chameleon Resumes team have helped over 6,000 executives and senior professionals land the 6-figure positions they deserve.
If you want to work with an elite team of former Fortune 500 recruiters, executive resume writers, and job landing experts so you can win the attention of hiring managers and land more lucrative interviews, sign up for an exploratory call so we can discuss how our 4-stage META Job Landing SystemTM can help you land your next 6-figure position.
---