3 Must-Haves to Modernize Your Executive Resume
Prior to the recent events surrounding the coronavirus pandemic, job market trends for this year had the employment market being the strongest it's been for awhile.
But yet, employers state they can't find talent.
And candidates say it can take months to land a job—and often they submit their resume to companies and never hear back.
It's a disconnect.
How can one group say they can't find talent but the other say they never get replies?
I'll tell you why.
When I look at "before" resumes, I find the resume doesn't speak to what the company needs. It's simply a list of what the person has done—but the resume isn't selling the person as someone who can do what the company needs.
When I tell a candidate this feedback, sometimes they say to me, "Well, they should know that I can do that based on my title."
Well no, they don't. And that's why you aren't getting interview calls.
The hiring manager doesn't know and isn't assuming anything about you. They simply pass on your resume.
Candidates need to sell themselves, especially now in a struggling employment market.
How can you do this better? Here are 3 points you should include in your modern, executive resume:
1 – Go through the job description of the job you want. Write down how you have done that each point and how well you did it. Reframe your resume bullet to reflect this relevant achievement.
2 – Show how you can deliver results and manage a team well in good times and bad. We are in a tumultuous economic time right now. There are -/+ 600 point daily swings in the stock market and other global economic instability. Companies want leaders at all levels who can thrive in the sunny times and the storms.
3 – Demonstrate how you have stayed ahead of trends and capitalized on opportunities. Organizations want people who can create something out of nothing. Highlight your creative problem solving by stating how you did it and not just that you did it.
Want to learn other ways of ensuring your executive resume is modern and able to land six-figure job interviews when you need it to?
Then join me for my next online "How to Design a Powerful Executive Resume to Land Six-Figure Interviews and Get the Offer!" Master Class on Tues. 9/7/2021 or Thurs. 9/9/2021.
Pick the session of your choice using this link here:
I will cover modern layouts, language and tactics that will make you look like the powerhouse you are.
And not just because you said so. I will show you how to demonstrate it… so there will be no doubt.
See you on the training!
Be well…
Lisa
Lisa Rangel – Executive Resume Writing Services
Chameleon Resumes
Posted:
---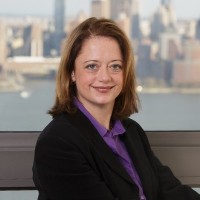 Lisa Rangel and the Chameleon Resumes team have helped over 6,000 executives and senior professionals land the 6-figure positions they deserve.
If you want to work with an elite team of former Fortune 500 recruiters, executive resume writers, and job landing experts so you can win the attention of hiring managers and land more lucrative interviews, sign up for an exploratory call so we can discuss how our 4-stage META Job Landing SystemTM can help you land your next 6-figure position.
---