3 Reasons Why Your Resume is Failing You… and How to Fix It
Chances are, your job hunt includes these hideous and hairy resume-warts that make HR managers everywhere turn up their nose in disgust and prevent you from landing the interviews you need…
Your resume-warts will only spread when the hiring rush begins, so I have kindly listed reasons your resume is failing you that I see day in and day out as an expert resume writer.
But first, let me ask you… are you sick of:
* Submitting your resume to the black hole of the Applicant Tracking System (ATS) and hearing crickets…
* Receiving no feedback from the HR Manager you called, because that HR Manager cannot see how this umpteenth person who is claiming to be qualified is actually qualified from reading your resume.
*Just not knowing what to do or what to change on your resume to get that coveted interview.
You feeling any of this? If so, I am telling ya the pain will not diminish if you don't have a new resume.
I have made it my personal mission to take the mystery out of the job seeking process and turn it into a transparent job landing process.
So in the spirit of brash transparency, let me tell you three resume fails I see each and every day so you can see if you are doing any of these…
FAIL #1 – You begin your resume with the word SUMMARY under your name.
The space under your name on your resume is prime resume real estate. Using this line for stating an empty, obvious word is a major lost marketing opportunity. You would not put the phrase "business card" on top of your business card, right? Well, using the word SUMMARY in this prime resume real estate is an equivalent fail.
FAIL #2 – The position you want is not clear on your resume.
Recruiters and hiring managers will not take the time to figure out what you want and then court you for that job you might be good at. It just will not happen. So get clear on what you want using our resources, and then make it clear on the summary section of your resume what position you are seeking. Period.
FAIL #3 – Your resume reads like a job description of tasks to be done with your name on the top.
If you have a list of tasks or responsibilities and/or have bullets that start "Responsible for" or "Duties included," then you are missing a chance to differentiate yourself. Every person who does what you do will have these tasks/responsibilities on their resume. Outlining how well you did this task/responsibility is how you set yourself apart. Write an achievement-driven resume to do this.
Which of these resume fails have you committed? More than one?
If you answered yes to 1, 2 or all 3, then you have identified a viable reason why you are not getting the interviews you want and how your resume is failing you.
However, have no fear… The solution is here!
Our new "Interview-Generating Resume Templates" eBook has 3 resume templates that you can choose from to create a dynamic, contemporary layout and the steps to write achievement based bullets for your resume.
You will have the tools to:
Capture your achievements in a eye-catching design that will grab recruiters' attention and set you apart from the other candidates in their inbox
Craft meaty accomplishment-bullets that will whet the appetite of a recruiter and inspire them to call you for an interview
Land you more interviews at a faster rate since your resume will clearly outline how you are qualified for the job…finally!
So let's fix these fails and get your resume up to speed. Invest in the "Interview-Generating Resume Templates" eBook and no longer worry about how to layout your document—we take the layout worry away for you and all you have to do is choose a template and plug in your information!
Get it here now for only $47: "Interview-Generating Resume Templates"
So let's do this…
Lisa
Lisa Rangel – Executive Resume Writing Services
Chameleon Resumes
Posted:
---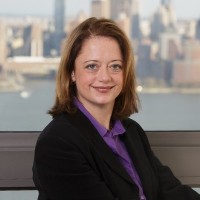 Lisa Rangel and the Chameleon Resumes team have helped over 6,000 executives and senior professionals land the 6-figure positions they deserve.
If you want to work with an elite team of former Fortune 500 recruiters, executive resume writers, and job landing experts so you can win the attention of hiring managers and land more lucrative interviews, sign up for an exploratory call so we can discuss how our 4-stage META Job Landing SystemTM can help you land your next 6-figure position.
---