How do you handle your employment status when you're between positions?
An issue you may run into when you're on the hunt for a new position is your "status" dropping because you don't have a "to present" position on your resume or LinkedIn profile.
Simply by having an end date on your last position can be enough to drop you from "All Star" to "Alright, I'll pass" in the eyes of recruiters and hiring managers.
Not only can your desirability drop, but your profile may be difficult to find, and ranked lower in search results.
No bueno.
So, if you're between positions, how do you ethically "boost" your status without lying?
Simple, you do the following (which applies to both your resume and LinkedIn profile):
1. Use a "To Present" position (I know, I know...I'll explain)
For example, list your title as "Seeking Chief Financial Officer l VP of Finance Position." The company name section can then reflect the industries you are pursuing, and you can list conferences, networking events, and professional association meetings you've attended.
2. Clearly express value in your headline
For example: "Software Sales Director who increased company growth from $250M to $1.2B in revenue in 18 months."
3. Use the "Summary" section wisely
You can use your summary to list achievements, accolades, and accomplishments, or you could flip things around and write something that answers the main question on a prospective employers mind: why should they hire you?
And of course you'll want to finish with a clear call to action encouraging employers to get in touch with you.
What it really comes down to is how you position yourself, and present information on your resume and LinkedIn profile. As with anything, there's a right way, and a wrong way...
If you want to do things the right way, our Ultimate Resume & LinkedIn Profile Critique package will help you bridge the gap between your resume and profile, as well as bridge the unemployment gap to get you gainfully employed.
Here's where to get it:
https://chameleonresumes.com/resume-critique/
Be well!
Lisa
Lisa Rangel - Executive Resume Writing Services
Posted:
---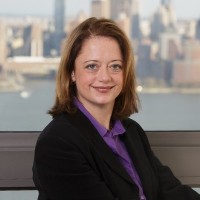 ---