Inspired by Maslow's Hierarchy of Needs, I came up with the 5 Levels of Productive LinkedIn Bliss:

Level 5 - Self-Actualization:
When you have great things happen to you from all your new and enriched relationships that came from being on LinkedIn.
Level 4 - Esteem:
When your network sees how accomplished you are and you recognize your network for their achievements. Feels good :)
Level 3 - Belonging + Love:
Connecting with colleagues, reconnecting with friends, and making new contacts. Joining 100 of the right groups.
Level 2 - Safety:
Ensuring you have the right account settings for optimal information sharing while still being safe.
Level 1 - Physiological Needs:
Making sure you have a solid, healthily-optimized LinkedIn Profile to make the best first impression in the first place.
Want to learn more about all 5 of these in greater detail?
Don't miss my No-Cost LinkedIn Masterclass Profile online training.
Reserve your spot here: https://chameleonresumes.com/awlinkedinreg
We will cover all of this and more.
Don't miss it!
Be Well,
Lisa
Lisa Rangel - Executive Resume Writing Services
Chameleon Resumes
Posted:
---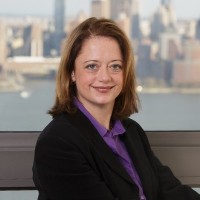 ---