5 New Resume Tactics Executives Should Be Using In 2020
In 2020, top executive resume writing firms are using new tactics when writing executive resumes and career marketing documents for their C-level and senior clients. As an executive resume expert, I've narrowed down the top 5 tactics executives should be using this year:
Use advanced marketing tactics when writing executive resume headlines. In 2020, it's all about catching the attention of the hiring manager, decision-maker or executive recruiter. If your executive resume writing service isn't up-to-date on the latest subject line studies and effective headline writing tactics, chances are your executive resume won't gain the attention of the person granting interviews.
Provide examples of your ability to draw high-caliber talent. As a 2020 leader, what matters most is your ability to attract that right talent to assemble effective teams that can execute plans that exceed corporate goals. So, you have to be able to draw high-caliber talent. Great employees want to work for you and you should show your track record of attracting the best.
Document significant achievements relevant to your target position. Outlining tasks on your resume is so last decade. Effective 2020 executive resume writing is all about writing relevant achievements to show how well you made money, attracted talent, saved money, mitigated risk, improved a process or contributed positively to the company culture. Forward-thinking executive resume writing services are guiding you to include this pertinent information in your executive resume.
Factor in the audience reading your executive resume and deliver content to that perspective. A common mistake executives make is only focusing the writing of the document on what the job seeker wants. This is a grave mistake. Why? If you don't factor in the audience reading your resume and cater the executive resume content to the hiring manager, you risk losing the attention of your reader. You further risk not getting that interview call if you are only focused on what you want in your executive resume and not including what the hiring manager or recruiter reading it wants to see in your executive resume.
Use your executive resume productively — don't stop at the writing. As an executive, you need to know how to use the document properly, which means sharing it yourself. Consider this: 60-65% of hires happen through networking. There's no substitute for doing the search activity yourself. As a 13-year recruiter, resumes that came from job boards or were introduced by agents didn't carry as much weight as someone reaching out to me directly.
These 5 tactics that I've observed executive resume writing firms using this year can help secure better success and more interviews for those executives looking for a new career this year...
... and to help you achieve this, I have taken my resume writing know-how and developed a resume writing bundle that is perfect for those who want to re-write their resume quickly and effectively.
The Interview-Generating Resume bundle has something for everyone and also includes our famous plug and play resume templates. These 3 recruiter-designed resume formats come with achievement and experience bullet-writing instructions and ATS compliant layout.
Between the video training, the e-Book, and the templates you can create a resume that will help you stand out from the crowd and show off your hard-earned experience and achievements all while staying within the format that recruiters love to read.
Click the link below to get yours:
The Interview-Generating Resume Bundle
Be Well!
Lisa
Lisa Rangel - Executive Resume Writing Services
Chameleon Resumes
Posted:
---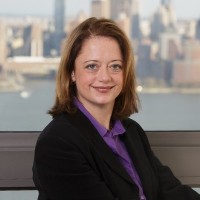 Lisa Rangel and the Chameleon Resumes team have helped over 6,000 executives and senior professionals land the 6-figure positions they deserve.
If you want to work with an elite team of former Fortune 500 recruiters, executive resume writers, and job landing experts so you can win the attention of hiring managers and land more lucrative interviews, sign up for an exploratory call so we can discuss how our 4-stage META Job Landing SystemTM can help you land your next 6-figure position.
---