5 Social Media Mistakes Made by Executive Job Searchers
Hiring managers and recruiters are using social media more than ever to find and pre-screen candidates, and they're not just using LinkedIn. As a result it's important to avoid some of these major social media mistakes while doing your executive job search.
Not having a professional online presence.
Perhaps one of the biggest mistakes job hunters make is not having a professional online presence. This results in recruiters finding a lot of personal photos and musings but nothing about how you're a great candidate for the job. Having your professional history and achievements documented online is a crucial component to recruiters and hiring managers seeing you as a thought leader and contributor to your profession and industry.
Don't make the mistake of thinking that because you use Facebook to connect with friends and family that it shouldn't be professional. The same goes for Twitter. The truth is you never know who is watching and recruiters are pre-screening candidates on social media more than ever before.
Bad-mouthing companies on social media.
Similar to bad-mouthing former employers in a job interview, bad-mouthing any company on social media can make you look like an unprofessional loose cannon.
The key to remember here is that this includes any company, not just your former employers. Reason being that a recruiter may see that you've bad-mouthed a similar product or service. Furthermore, companies are merging so fast it's hard to keep up so you might accidentally bad-mouth the potential employer.
Lastly, it is important to demonstrate sound judgment and decorum online, as how you conduct yourself online will ultimately be a reflection of the company that hires you.
Being inappropriate online.
Take the Senator Andrew Weiner and US Airways' social media mishaps as a cautionary tale: if you're indiscreet on social media it will blow up in your face.
Remember, the entire world is looking at what you post online so make sure to keep it clean and appropriate. In fact, recent data from CareerBuilder and Forbes showed that 65% of recruiters use social media to see a candidate's professionalism in terms of social conduct. Make sure what they are seeing is authentic, but appropriate.
Undermining your own accomplishments.
Many people hate to talk about their accomplishments in person. It turns out they also feel uncomfortable doing it online.
However, if you don't tell the recruiter how good you are, they're not going to know. This applies both online and in the real world.
Make sure to share your accomplishments on your social media pages. You should also do it in real time for a better effect. In other words, don't wait until three months after you receive an award to announce it on social media.
Oversharing information.
You need to avoid overwhelming recruiters with a lot if information at once. This is easily avoidable on Twitter where you only have 140 characters to work with, however it can be a challenge on LinkedIn and Facebook.
Rather than cloning your resume on LinkedIn or writing essays on Facebook try short sentences and bullet points. You can also always link to all your other profiles where the recruiter can find more information. By the way, make sure that all your profiles are up to date when you do this.
For more information on how to leverage social media for your job hunt check out our FREE eBook, 99 Job Search Tips from An Executive Recruiter: Using Social Media and Traditional Networking to Find Your Next Job.
Be Well!
Lisa
Lisa Rangel – Executive Resume Writing Services
Chameleon Resumes
Posted:
---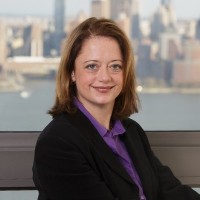 Lisa Rangel and the Chameleon Resumes team have helped over 6,000 executives and senior professionals land the 6-figure positions they deserve.
If you want to work with an elite team of former Fortune 500 recruiters, executive resume writers, and job landing experts so you can win the attention of hiring managers and land more lucrative interviews, sign up for an exploratory call so we can discuss how our 4-stage META Job Landing SystemTM can help you land your next 6-figure position.
---