Two of the most common questions I hear job seekers ask are:
"How am I supposed to look for a job, when I am employed?" or, "Finding a job is a full-time job…and I already have a job. How am I supposed to do this?"
And I get it. It is a perplexing dilemma in today's world of over scheduling, multitasking and uber-achievement. But if you want to stay on the top of your game you have to find that time.
That's why, on today's podcast you're going to learn 5 simple ways to find at least 9 hours of job search time PER WEEK.
Show highlights:
– The one simple tweak you do to your smartphone that will give you 2.5 hours back pronto! (And no. You won't have to turn it off!) (2:22)
– Do you know that you're losing at least 3 hours in your inbox per week? Do THIS and claim those hours back! (4:34)
– How to cut your job application time by 33%, save 1.5 hours in the process… and still have a better-looking resume than most of your competition. (6:22)
– How to "trick" Google into doing the job search for you and gain 2 hours of extra time week after week! (10:12)
Plus, if you want qualified personal accountability to ensure you stay the course, then hop over to http://executivejobsecurity.com for more details!
Ready to claim those wasted hours back?
Start listening now!
Lisa
Lisa Rangel – Executive Resume Writing Services
Posted:
---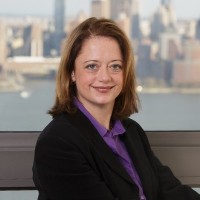 Lisa Rangel and the Chameleon Resumes team have helped over 6,000 executives and senior professionals land the 6-figure positions they deserve.
If you want to work with an elite team of former Fortune 500 recruiters, executive resume writers, and job landing experts so you can win the attention of hiring managers and land more lucrative interviews, sign up for an exploratory call so we can discuss how our 4-stage META Job Landing SystemTM can help you land your next 6-figure position.
---