What is a 6-Letter Word for Resume Complacency?
What is a 6-letter word for Resume Complacency?
F*cked.
Yep… no minced words here. You know I don't sidestep the truth.
If you are complacent, you either are or will be screwed eventually.
I am not being negative.
I am being a loving pragmatist who wants to see you thrive… and not caught blind-sidedly shocked by the unimaginable.
And when I see highly successful, upwardly linear, 6-figure salaried professionals think it's always going to be all-success-upward-six-figure-money-all-the-time until it isn't, I get flustered.
I get flustered because it's completely avoidable in 99% of cases.
It really is.
Because you have a fabulous job now, doesn't mean you will always have a fabulous job.
Even if you do EVERYTHING RIGHT…
Even if you are EXTREMELY BUSY…
And even if you are IN DEMAND NOW…
You have to know that sometimes things don't go as planned.
But over and over again, I see amazing people assume an unexpected career turn or job loss won't ever happen again. Because they are so busy, in demand and doing it all right.
Tsk-tsk. #scratchmyhead
Here are some of the resume complacency scenarios new clients have going on that led them to hiring us recently (permission granted to share with names changed):
— Lori is a SVP at a marketing agency. Has been with the company since its inception 16 years ago and helped it grow to the multi-million dollar agency it is now. Top tier client campaigns. Great results consistently with the client campaigns she has created and brought to fruition. All things were good until a new CEO came in. He brought in aalllll of his own people, some who have worked with her accounts in other aspects at the CEO's former company. Know what happened? Lori was told the accounts she had worked so hard on, and had a great track with, will be going to the CEO's people. She is being laid off. Redundancy.
Lori never thought it would happen to her.
— Ralph is a 27-year financial services executive. Rose through the ranks to handle financial clients and products in 2 continents. Brainiac financial wizard who has an awesome demeanor with sophisticated clients. Consolidation at the top done by outside change consultants have put him on the pink slip list. The change management firm recommendations leave him without a job. He has never had to proactively look for a job before— always been recruited or promoted. He is like a deer in headlights…
Ralph never thought it would happen to him.
— Daniel is a successful senior pharmaceutical salesperson. 22 years in the business. Exceeds the quota in his territories year after year (and he has had some doozy territories). You know, the territories people think can't produce sales? Well, Daniel made rain in these seemingly dry territories. The pharmacy company he is working for is being bought out. No need for him anymore. Others with similar sales track records make less than him, so the company is keeping the less expensive people. And before you assume they are younger, the people being kept are pretty much the same age as Daniel, even with his amazing track record.
Daniel never thought this would happen to him.
So you get it?
It never happens to you, until it does.
Would your network be ready to be called on?
Would you even have a resume ready and updated to send to your buddies to start looking for you?
If the answer is no, join me for my no-cost resume master class online training, "How to Design a Powerful Resume to Land 6-Figure Job Interviews and Get the Offer!" on Tues. 9/7/2021 or Thurs. 9/9/2021 and…
See what a resume needs to look like nowadays to land 6-figure job interviews.
Get the inside scoop from a 13-year recruiter, hired by LinkedIn for 8 years to give resume and job landing advise to its 2,000,000+ member Premium Career Group for on how to land a job. No one has this unique set of credentials to give you this insight.
Ensure you are ready to thrive, and not cower, if the unexpected happened—so you look smarter than ever by anticipating the possibilities and capitalizing on them.
Here is the link to join: https://chamres.com/97921BL
Grab your seat and arrive early!
Don't suffer from resume complacency. And if things are great now, you in particular really need to come!
See you there…
Lisa
Lisa Rangel – Executive Resume Writing Services
Chameleon Resumes
Posted:
---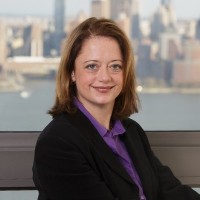 Lisa Rangel and the Chameleon Resumes team have helped over 6,000 executives and senior professionals land the 6-figure positions they deserve.
If you want to work with an elite team of former Fortune 500 recruiters, executive resume writers, and job landing experts so you can win the attention of hiring managers and land more lucrative interviews, sign up for an exploratory call so we can discuss how our 4-stage META Job Landing SystemTM can help you land your next 6-figure position.
---