The negative self-talk I hear executives use to talk to themselves is often mentally destructive.
Most negative self-talk in the context of a job search comes in the following 6 forms:
* "He/she is too busy to talk to me."
* "What I have done is not important enough to reach out."
* "I have nothing to say on social media."
* "My credentials should speak for themselves. I shouldn't have to say it."
* "I sell myself best in person. I just need the meeting."
* "I hate networking."
If this resonates with you, ask yourself, would you talk to your co-worker, boss, client, friend or family member this way?
Then why do you talk to yourself in this way.
Be nicer to yourself.
Replace your negative self-talk with the pragmatic truths below:
(To be clear, these are not positive affirmations…I know I will lose you with those…heck, I will lose me with those LOL…these are pragmatic truths to say to yourself)
* People want to hear from you.
* What you have done is of interest to the right audience.
* You have something to offer people on social media.
* Having to talk about your great credentials does not mean your credentials are not great! Some people just need the opportunity to learn about how great you are.
* If you can sell yourself in person, you can learn how to fabulously present yourself in other mediums. Give yourself time to learn how.
* I kinda hate networking, too. 🙂 However, we have come up with a way to make it doable. It will never probably be a great pleasure for you to do…but if we can make it easier, wouldn't you want to learn?
Take care of you and get the support you need. Unearth the verbal trash inside your own head and get the help you need to launch an effective job search.
Start your job search off on the right foot by attending my "How to Design a Powerful Executive Resume to Land Interviews and Get the Offer!" no-cost training session.
Click to learn more & reserve your spot now.
Be well!
Lisa
Lisa Rangel – Executive Resume Writing Services
Chameleon Resumes
Posted:
---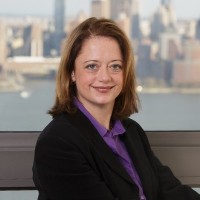 Lisa Rangel and the Chameleon Resumes team have helped over 6,000 executives and senior professionals land the 6-figure positions they deserve.
If you want to work with an elite team of former Fortune 500 recruiters, executive resume writers, and job landing experts so you can win the attention of hiring managers and land more lucrative interviews, sign up for an exploratory call so we can discuss how our 4-stage META Job Landing SystemTM can help you land your next 6-figure position.
---