Read this U.S. News & World Report article where I am interviewed by Careers Expert Miriam Salpeter in her On Careers Column on 10/23/2011.
When you're looking for a job, it's easy to fall into the trap of applying and waiting to hear from an employer to see if you won a chance to interview. What's the problem with this "apply only" strategy (also known as "spray and pray")? It puts too much power into other people's hands. Job seekers who seize control of their searches have a much better chance of landing opportunities than those who spend all of their time looking for open opportunities and applying. Lisa Rangel is managing director of Chameleon Resumes, contributor to Michelle A. Riklan and David Riklan's,
101 Great Ways to Enhance Your Career
, and author of the ebook,
The Do-It-Yourself Branded Resume Kit
. As a search firm recruitment leader for over 13 years who partnered with Fortune 500 and boutique firms to source top talent, she sat on the proverbial "other side of the desk," hiring people to fill clients' positions. She advises job seekers to take steps to ensure it's easy to find them for the jobs they want. "Posting an ad to recruit for an open position is one of the last tactics a recruiter wants to use," Rangel says. Once a position is available online, many recruiters receive a plethora of ill-qualified applicants. [See
The 50 Best Careers for 2011
.] Rangel advises candidates to distinguish themselves from the rest of the applicant pool using these techniques:
Update your LinkedIn headline
. Lisa advises job seekers to include a specific, forward-focused LinkedIn headline. Be sure it describes what you are hoping to do next. For example, she suggests, if your headline is, "SVP—Strategic Marketing," consider changing it to, "Versatile marketing professional seeking new, strategic marketing opportunity in consumer products." Doing so helps your network help you.
Stay active and update your status via social media sites
. Rangel advises job seekers to use social media profiles (LinkedIn, Twitter, Facebook, and Google+) to share "pertinent industry information, attendance at virtual and live tradeshows, participation in industry learning events, volunteer activities, or even athletic achievements."  Why is this important? She notes: 1. It helps you stay top-of-mind for your network and reminds everyone about your expertise. 2. When you broadcast your activity and share things you are reading, prospective employers easily identify you as someone who is highly desirable. [See
10 Surefire Ways to Annoy a Hiring Manager
.]
Think about search terms employers will use to find you
. "Hiring managers use search terms to locate candidates for the positions they are looking to fill," Rangel says. "Ensure your online resume, social media profiles, status updates, user group discussions, blogs, and other online profiles have relevant key words peppered throughout the text. The more search terms you have that are well placed, you increase your chances of being discovered in a recruiter's search."
The more friends, the better
. Don't forget to reach out and optimize your connections. "It's not strictly a numbers game, but you do want to extend your reach," Rangel says. "The more people who view and are alerted about your updates, the more likely it is that someone will respond." If you are connected to everyone you can think of already, expand your reach by joining relevant social media groups. You may be surprised by how helping new contacts sharing information in an online setting, such as a LinkedIn group, or via a Twitter chat, can be. Rangel suggests seeking groups or alliances with people "in your discipline, previous industries, industries you have interest in pursuing, and geographical relevance."
Go where people in your field are
. Even though joining an organization may require a membership fee, don't ignore industry or professional organizations when you are looking for a job. "Financial recruiters often recruit executives through groups such as Financial Executives International or Financial Executive Networking Groups," Rangel says. You may be surprised to learn that savvy IT recruiters source candidates in online user groups on gaming. Other industry topics for IT? "Specific programming languages, products, and shareware." If you become an active participant at in-person events and virtual discussions, be generous and follow up.[See
Don't Look for a Job, Make the Job Come to You
.] Look for places to answer questions and respond to inquiries, such as LinkedIn and Quora.com. "You never know what recruiter is reading your answer and seeing what you may have to offer," Rangel says. Written by 
Lisa Rangel, Executive Resume Writer
If you are interested in working with Lisa Rangel, 
an accomplished executive resume writer, social media profile writer and job search consultant
, to achieve the social media exposure and land the interviews you want, 
sign up for an exploratory call now
 and learn about the Chameleon Resumes services that can help you land your next role.
Posted:
---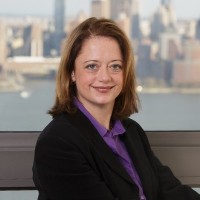 ---