89 Ways to Land an Interview
So, why haven't you been able to land an interview yet? Is it because it's the wrong time of year? Is it because the recruiters aren't doing a good enough job? Is it because the ATS keeps sucking up your resumes, never to be seen again?
It's probably a little bit of everything but… and I say this with love… I also think it's because you are not doing a variety of effective job seeking strategies.
More than likely you are just sticking with the ones you know. Staying safe and playing the numbers game.
I know you are willing to do whatever it takes to land an interview with that perfect company and so today I am offering you 89 different ways to land an interview.
Some of them are easy and you can start today ( #1, #2, #13, #16, #30, #32, #47, #59, #61, #83 to name few).
Some of them, while extremely effective, will push you outside your comfort zone (I'm thinking #37 and #49 specifically).
And some of them are just plain good for you (check out #70 and #82)
Those of you who love to network will gain many new ideas while those who prefer sitting at your laptop will be happy too.
This list of interview strategies is a culmination of 13 years of experience and will absolutely help you get an interview. Even if you just picked a handful of the suggestions and implemented them, I can guarantee you would be light years ahead in your job search than where you are today.
Usually, I sell this strategy guide for $97 but today, it's going out the door for $47.
That's $0.50 per idea… I think the ROI on that is pretty darn good.
This is the first time I am selling this strategy guide alone, it usually comes inside our executive-level packages but I am ready to share the knowledge with the rest of my ChamTribe.
Click the link below to grab your copy.
Be well,
Lisa
Lisa Rangel - Executive Resume Writing Services
Chameleon Resumes
Posted:
---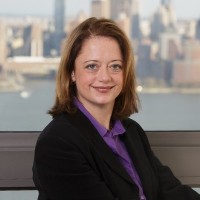 Lisa Rangel and the Chameleon Resumes team have helped over 6,000 executives and senior professionals land the 6-figure positions they deserve.
If you want to work with an elite team of former Fortune 500 recruiters, executive resume writers, and job landing experts so you can win the attention of hiring managers and land more lucrative interviews, sign up for an exploratory call so we can discuss how our 4-stage META Job Landing SystemTM can help you land your next 6-figure position.
---