Job hunting can be a stressful time in your life, full of unexpected twists and turns, triumphs and failures. When you're hunting for a new job, it takes a lot of time, energy, and concentration, and without a good job search strategy, it can be difficult to get your foot in the door. 
If you're wondering how to get started, here are some tips on what to avoid when on the job hunt:
1. Don't Discount Social Media
Whether we like it or not, social media has a massive impact and presence in both our day-to-day lives and our professional lives. With the right (or wrong) social media presence, you can make or break your job hunt.
Social Media is Great for Outreach
Social media outreach when you're job hunting is a great job search strategy, especially with the advent of websites like LinkedIn that connect you to more people within your field. Even websites like Twitter and Facebook can have an impact on your job search by connecting you to others in your field.
Facebook groups are an underutilized tool for job searches. These groups are great for job postings that might not be on other posting websites like Indeed, and they're an amazing resource for informally networking with others in your field. Even on Twitter, joining in on hashtags can keep you in the conversation and may be able to connect you with someone in your field looking for a good fit for an open position. 
Clean Up Your Social Media Profiles
While social media is an incredible resource, it's also important to remember that your social media profiles are public. More and more employers go out of their way to find prospective employees on their social media to see what exactly they're posting about.
Some things to keep in mind when you're on the job search are: is your social media professional? If your boss were to find your social media at this moment, would they see someone they'd want to hire? If the answer is no, then it might be time to clean up your social media presence. 
Even though your social media profiles are for you personally, it's vital to realize that they carry a lasting impact, and there are some rules that you should follow because of this. First, you should not speak poorly about companies on your social media pages, especially if you are a previous employee of that company. Second, if you have inappropriate pictures, language, jokes, etc. on your social media, then you should remove them immediately. Finally, if you are constantly oversharing information on your profiles, then you should stop. These are all red flags for companies looking to hire!
2. Avoid the Negative Mindset
Your mindset, as any job search coach would tell you, is half the battle when looking for a new job. You need to stay focused, confident, and sure of your skills. Don't have a defeatist attitude!
Don't forget: you shouldn't discount yourself from the race immediately. No matter your age, gender, race, height, weight, or anything else, you are just as capable of the job as anyone else. You just have to tell them why!
In addition, you should never talk down on your accomplishments. Don't speak lowly of yourself. You're qualified, and your interviewer should know why!
3. Keep Your Support Close
It's difficult to do anything alone, and there is nothing more stressful than job hunting, especially when the search has gone on for a while. That is why it is vital to your job hunt that you keep people around who are supportive of you and can give you a little extra help when you're searching! 
Ask around to others who are in your field or position and ask them for tips, tricks, and advice. They might be able to give you a little more insight into the industry than simply doing a Google search or your own research. Facebook groups are also a great support option. They can often give you a little more information and a bit of an inside scoop on what's really going on in the industry. This can be vital when it comes to sending your resume in and the potential future interview!
Recruiters, former college professors, and past employers are also amazing resources for both job hunting and possible references. They shouldn't be your only resource, of course, but they make for great support. Find a job search coach as well! Their advice can be invaluable. 
4. Stop the Waiting - Be Proactive!
Once you've submitted your resume or made contact with someone in the company, don't just wait around to hear from someone! You should follow up with them in a way that is firm, but respectful. Following up every few days once you've submitted yourself for consideration for the position sets you apart from the other candidates. Reaffirm your interest in the position, and provide yourself as a resource. 
In the interim, reach out to other companies or job opportunities, and don't forget to optimize your LinkedIn profile. Not only will being productive keep you on the pulse of the job market, but it might also help to ease some of that job hunting anxiety.
5. Don't Forget to Update Your Resume
Something that so many job candidates forget is updating their resume and cover letter for each position they're applying for!
Resumes and cover letters should demonstrate to your employer why you are the best qualified for the job. Because of this, each position you apply for should have a different resume and cover letter to list your qualifications for that specific position. Even if the roles may be similar, they will be different enough that you will need to list different specializations and skill sets. 
Cover letters are much the same. You should modify your cover letter for every position that you apply for, even if it is within the same company. It does make a difference! Also, consider pasting brief cover letter information in the body of your email instead of as a separate attachment. Making this information quick and easy to access means it's more likely to be read.
6. Don't Think Your Resume Is All You Need
Your resume is a great way to get yourself noticed by a company, but it's important to remember that your resume is not the end-all, be-all of your job hunt. Any job search coach would tell you that handing out your resume is about as effective as handing out a business card. It's important for marketing and getting your name out there, sure, but your resume alone isn't going to give your potential employer the real inside scoop about what you're like as a worker. 
Your resume, as it should, gives any potential employer an overview of what your experience is, what accolades you might have received, and more. However, even the best resumes can't accurately describe what you are like as a person, what your work ethic is like, how you handle issues in the workplace, and more. Only interviews can do that.
It's also vital to ensure that your resume is going to the right place! Sending your resume to someone in the company who doesn't have a hand in the hiring process isn't going to help you out in your job hunt. Knowing who to give your resume to is going to set you apart from your competitors!
7. Practice For Your Interview
Your interview is the most important part of any job search process. A good job search strategy is to make sure that you practice for your interview. Practicing your answers can help you from getting tripped up and stumbling over your words when you're asked questions. 
When you go in for your interview, you should be able to fluently answer these questions: 
When was a time you were able to overcome some adversity?

When did you take on a leadership role? 

When did you make a mistake in your last position, and how did you correct it? 

When was a time you were able to solve a problem?
This is not an exhaustive list of questions, but knowing the answers to these when you go into your interview will give you a leg up on the rest of your competition. If you're able to relate these back to your resume, then even better!
You should also practice relating your answers to the company itself. How can you tie in your experience to the company you're currently applying for? Use your stories to show why you would be the best fit for the job in any role.
8. Do Your Research
Research is vital for any job application. You have to know what you're applying for, who you're sending the resume to, and more. Without the proper research, your job search could end before it even begins!
Research About the Position
Before you even begin your applications, you need to research the position you're shooting for. As an executive job search coach would say, a good job search strategy is to create a list of target companies that you'd want to work for and do research about them. See exactly what each company is about, what kind of employee they're looking for, and who your point of contact might be. Once you've done this research, it will make the rest much easier.
When you're sending out your resume, you don't need to wait for a job opening to be posted! Be proactive and seek out that job on your own. With your research, figure out who would be the best person to contact, and send them your cover letter. If your email gets to the right person, you can introduce yourself and ask for an exploratory interview!
Using the right research can be vital for getting your foot in the door, leading to more and better job interviews in the future.
Research About the Specific Company
Once you've managed to get your foot in the door, do more specific research about the company itself. Figure out what exactly it is that you could bring to the table that would improve the company's performance and outlook. If you're able to get a good idea of what exactly you'd be doing in that potential position, then you'll be able to market yourself better in an exploratory interview or formal interview: whichever you're able to get!
Plus, if you're able to research the person you're meeting with—the CEO, the hiring manager, or otherwise—that will also give you a huge leg up on the competition. You'll be able to play to your strengths, knowing exactly what that particular employer is going to want from you.
9. Take Advantage of All Resources
When you're in the job market, you may come across different resources that offer a job search coach, interview preparation questions, and more. Don't pass up on these resources! You never know what you might find that can set off the lightbulb in your brain. 
Chameleon Resumes is one such company. With both our free and paid resources, we can help you get a leg up on the competition in no time. 
Free Services
With a plethora of free downloadable job search resources, Chameleon Resources has you covered. Our list of free resources has so many options to choose from like: our daily career tips worksheet, our 10-minute resume cheat sheet, our 10-minute LinkedIn profile cheat sheet, two different master classes, and more. Our free resources aren't as extensive as our paid resources, but they are an amazing way to start figuring out how you'd like to approach your job search. 
Paid Services
Chameleon Resumes offers three different paid packages: the Get Prepared, the Get Hired, and Get Reinvented. The Get Hired and Get Reinvented packages offer a real bang for your buck, with a job landing mindset onboarding call, resume preparation and templates, three different cover sheet templates, company target lists, and one on one meetings with a job search coach. These are only a few of the amazing services offered!
If you're interested in making Chameleon Resumes one of your invaluable resources in your job hunt, then contact us to schedule a call today!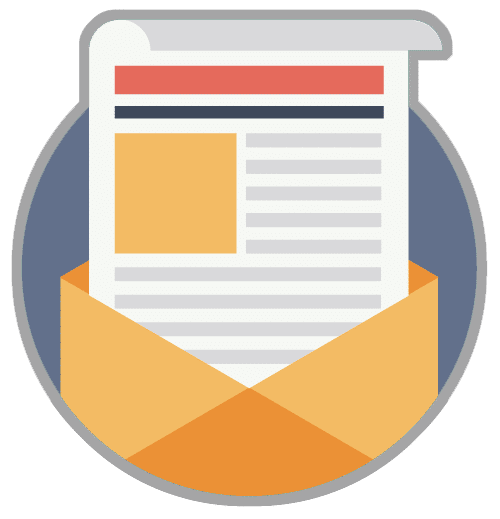 Landing your next job doesn't have to be an overwhelming, frustrating or time-sucking task. Get daily tips on how to find the position you deserve,  delivered right to your inbox:
The #1 addition every resume needs in 2023 and beyond.
How to get prepared for a job change even if you like the job you have.
How to handle a chaotic job market and where to focus your job-seeking efforts (hint, it's not the job boards).
Where to find great jobs without submitting 500 meaningless job applications.
How to slice through the Applicant Tracking System B.S. and land a 6- figure role you love.
How to track down the "unpublished job market" and have your pick of the best jobs out there.
How to write a resume that will hit hiring managers right between the eyes and have them scrambling to book your interview.
How to get up to speed with your online branding and write a LinkedIn profile that positions you as the #1 expert in your field.
How to approach job seeking with the "human touch" so you can keep the bots at bay.
And finally, access to our 4-stage META Job Landing system we've used with thousands of job seekers just like you.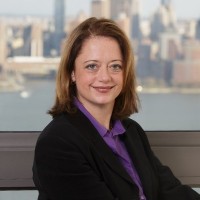 Lisa Rangel and The Chameleon Team are the only executive resume writing, LinkedIn profile development, and job landing consultancy who has been hired by LinkedIn and recognized by Forbes. Our 4-Stage META Job Landing System stems from decades of corporate and executive recruiting experience to position you to land your next 6-figure role faster.

Looking for an article on a particular topic? Use the search below...