As a former recruitment professional for over 13 years and LinkedIn's Premium Career Group Moderator since 2012, I know first-hand which resumes and LinkedIn Profiles get a response from reviewing thousands of resumes profiles over the years and I understand what tactics recruiters use to find candidates. I have written resumes, prepared candidates for interviews and performed job search coaching for professionals ranging from executive to entry-level to returning to work in various disciplines spanning across a multitude of industries and corporate cultures.
I've taken all my years of experience and came up with this nitty-gritty, quick-reference list of 99 tips you can explore to land not only your next job, but your best job.
Discover the latest practices used by successful job seekers that cover social media (LinkedIn, Twitter, Google+, Facebook), search engines, job boards, networking, and many, many more strategies for you to employ to find opportunity and get discovered.
My top 10 tips are below … But if you would like to receive all 99 tips, you can download the entire eBook for free, here:
http://chamres.com/99-job-search-tips
or simply fill out the form below.
1) Develop a social media presence on the websites that make sense for your profession and industry. LinkedIn is the most important job search social media tool for most professionals. Job Seekers who fail to develop their brand and presence in social media channels, do so at their own peril.
2) If you go to a networking event to further your job search, have a goal to set up two coffee appointments or phone calls from the meeting. Go to the networking event with a purpose and end result in mind.
3) How you apply for a job is a demonstration of your skill set. Do you do what you are told? Do you demonstrate good judgment? Are you fluent in latest technologies needed to submit your application? Be sure you are learning and practicing latest technologies to effectively use in your job search.
4) Do you need to organize your job search? I highly recommend anything from Jason Alba, creator of jibberjobber.com. It can help job seekers organize their job leads effectively.
5) Are you looking to see who you know at your target companies? Use LinkedIn's Advanced Search function to find leads and to make the most of your job search.
6) Expand your LinkedIn connections by inviting clients, vendors and business contacts to connect, in addition to reaching out to your friends, family, college alumni and fellow employees. You never know who your network knows that can lead you to your next opportunity.
7) The best employer LinkedIn recommendations are from your Direct Managers. Next best recommendations are Indirect Managers, Peers and then Subordinates.
8) Don't ignore LinkedIn Endorsements. While they do not carry the weight of well-written LinkedIn Recommendations, Endorsements will aim to affect your search result placement and profile visibility to your network. Give endorsements and receive endorsements willingly.
9) Devise a target list of companies where you would like to work based on industry, geography, discipline, or benefits needed. Then identify the hiring authority or field manager that is involved with hiring in your discipline and introduce yourself to that person. Create your own opportunity and do not wait for a job posting.
10) Shore up on certifications and necessary professional development requirements in your field. Network with fellow students in the class to leverage your knowledge and networks.
To receive all the remaining job search tips, fill out the form below to
download the FREE eBook:
Posted:
---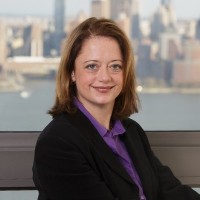 ---