Have you ever been thrown off balance when you were asked, "What salary are you looking for…" and you didn't know how to answer?
Being able to react – and answer! – the salary question professionally is yet another way to make a strong impression and convey your value and your confidence in your abilities. That's why it's important to know how to answer it properly.
On today's podcast we are going to discuss how to answer the salary question well so you always get what you deserve.
Show highlights:
– The reason why some recruiters ask the salary question at the very beginning. (2:36)
– What does your reaction to the question tell about you to the hiring manager. (6:00)
– How to handle the answer like a pro without having to give a flat number. (6:20)
– How NOT to answer the salary question. (7:41)
– This word-for-word answer will always work in your favour during negotiations. (Get a pen and write it down immediately!) (8:29)
Plus, if you would like some personalized help to do these action confidently, then go to http://pretendyourfiredtoday.com/coaching for more details.
Start listening now!
Lisa
Lisa Rangel – Executive Resume Writing Services
Posted:
---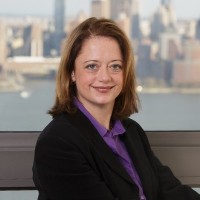 Lisa Rangel and the Chameleon Resumes team have helped over 6,000 executives and senior professionals land the 6-figure positions they deserve.
If you want to work with an elite team of former Fortune 500 recruiters, executive resume writers, and job landing experts so you can win the attention of hiring managers and land more lucrative interviews, sign up for an exploratory call so we can discuss how our 4-stage META Job Landing SystemTM can help you land your next 6-figure position.
---