Are You Fumbling Your Resume at the One-Yard Line?
Everybody wants to land a six-figure salary, but nobody wants to put in the work to create a resume worthy of that paycheck.
Or so the saying goes.
The truth is, NOT knowing how to properly format your resume can easily cost you an interview (even if you are the "perfect" candidate in terms of your experience and qualifications).
There's no avoiding the fact that at this stage in the game (C'mon, you and I both know this isn't your first job hunt), you SHOULD be able to write a killer resume that has your phone ringing off the hook.
But even the most experienced professionals fumble at the one-yard line.
To help you cut through the confusion, here are 4 common reasons why you're fumbling your resume, preventing you from landing six-figure interviews and job offers:
1. Not including a title.
If you don't come out with it and STATE what your skills are and what position you're looking for, why would anyone waste their time granting you an interview?
2. Forgetting to boast about your numbers.
One of the best ways to get hired is to PROVE that you're capable of doing the job you're applying for. Use your numbers and results to prove your ability to your future employer.
3. Out of date formatting.
One sure-fire way to send your resume on a one-way trip to the trash is to send it in with outdated formatting. It kills me to see people not taking the time to update the formatting of their resume.
4. Using boring language.
One of the biggest sins you can commit on your resume is writing in a way that makes the reader's eyes glaze over, and slam shut. Try using action-packed, memorable words such as "influenced," "lead," or "pioneered."
One more thing:
I'm hosting a FREE online resume Master Class training on Tues. 9/7/2021 or Thurs. 9/9/2021 teaching you How To Design a Powerful Resume to Land 6-Figure Job Interviews and Get the Offer!
During this training you're ALSO going to learn how to optimize your resume to:
— Leave an immediate visual impact, leaping your resume to the top of pile for further investigation (rather than tossed in the trash without a second glance).
— Take advantage of achievement-driven language to emphasize your accomplishments and accolades (without coming across as a braggy know-it-all).
— Strategically zero in on the exact keywords that recruiters and hiring managers are looking for so that your resume is EASY to find in databases and on social media platforms (simply optimizing your resume for specific keywords can have your phone ringing off the hook with interview requests if you apply what I'm going to teach you).
Let me ask you this…
As a skilled professional struggling to land an interview, can you afford to NOT attend this free training designed to teach you how to create a powerful resume that lands you six-figure job interviews?
I don't think so…
Click the link below to reserve your seat today:
"See" you there!
Lisa
Lisa Rangel – Executive Resume Writing Services
Chameleon Resumes
Posted:
---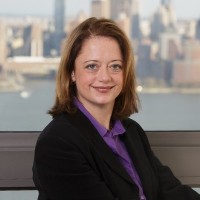 Lisa Rangel and the Chameleon Resumes team have helped over 6,000 executives and senior professionals land the 6-figure positions they deserve.
If you want to work with an elite team of former Fortune 500 recruiters, executive resume writers, and job landing experts so you can win the attention of hiring managers and land more lucrative interviews, sign up for an exploratory call so we can discuss how our 4-stage META Job Landing SystemTM can help you land your next 6-figure position.
---