Are You Being Bold Enough in Your Job Search?
Do you boldly go where no man or woman has gone before? Or, do you stick to the beaten path?
I'm sure we would all agree that in some areas of our lives we are extremely bold. I personally know some of my readers and they are Directors, Chief Executives, and known as leaders in their industry… my readership is full of bold people but…
... when it comes to job seeking I find people can get very, very shy. They retreat. They stick to the same old job boards and avoid expanding beyond the safety of their network bubble.
These people that blaze trails at work, are hiding themselves away when it comes to their job-hunting efforts.
If there is one place you should be bold it's during your job search.
Robert Frost wrote a quote that I love and that directly applies to you, right now. He said:
"Freedom lies in being bold"
Now, part of the reason you are looking to make changes is to give yourself freedom. You want options. You want the salary you deserve, a title that matches your experience, and work-life balance that is *actually* balanced.
But, to be free, you must be BOLD.
You must create a resume and LinkedIn profile that showcase your achievements, you must reach out to new people, you must step out from behind your computer from time to time.
You must dream big and not be afraid of failing.
So you didn't get an interview... dust yourself off.
Didn't hear back on that dream job? Try again elsewhere.
Tripped at the first hurdle? Oh well, get up and try again.
Be bold, don't be timid. You won't get anything if you don't keep asking and applying.
Sometimes being bold means asking for help. I know that can be hard for some, so if you are feeling stuck come to our upcoming LinkedIn Master Class on Tues. 8/24/2021 or Thurs. 8/26/2021.
This free LinkedIn training is going to show you:
How to increase your profile's visibility. We will cover the activities you need to do on LinkedIn and perform on a scheduled basis to improve your position in search results.
How to write a LinkedIn Profile to attract recruiters in today's marketplace. I will demonstrate the parts of a LinkedIn profile that I have observed contribute most to being found when recruiters do a search.
An example of the perfect LinkedIn Profile. It has been fictionalized to protect my successful client but will visually demonstrate how to format and write what we discuss.
LinkedIn Profile strategies and tactics that have landed executive positions with compensation packages ranging from $100,000 to $500,000 per year and in as little as 42 days before, during, and after the pandemic.
In order to sign up for this training so you can create a bold LinkedIn profile, click the link below:
Have a big, bold, and beautiful day.
Be well,
Lisa
Lisa Rangel - Executive Resume Writing Services
Chameleon Resumes
Posted:
---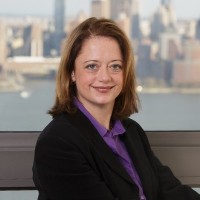 Lisa Rangel and the Chameleon Resumes team have helped over 6,000 executives and senior professionals land the 6-figure positions they deserve.
If you want to work with an elite team of former Fortune 500 recruiters, executive resume writers, and job landing experts so you can win the attention of hiring managers and land more lucrative interviews, sign up for an exploratory call so we can discuss how our 4-stage META Job Landing SystemTM can help you land your next 6-figure position.
---