Avoiding Irreparable Resume Mistakes
Today I want to tell you about a client, "Greg."
His current company, while a successful, mature business, is having trouble allocating resources to an offshoot they charged Greg to lead. It's causing all sorts of problems on delivery execution and financial reporting.
On top of it, Greg is concerned about relational dynamics with the CEO, who is a 72 year old micromanager who refers to himself as "his majesty."
His CEO is inflexible to new ways of approaching business since his mature business has been successful. The problem with this is:
(1) his team makes business decisions without the CEO fully aware, because he might make decisions that would kill the business and
(2) the mature business is declining, even though still profitable, which is why this new business is being launched.
The CEO is the bottleneck, and he has a restrictive company culture. It's exhausting.
Despite his desire to find a corporate culture that fits, when Greg showed me his target company list they were not-so-nimble, established firms from the Fortune 500.
So we did more research together. After Googling Top 50 startups in Austin, we came up with a great list of companies. He wants to work for a flat organization where all voices are heard, where he can be mentored by upstart leaders and where he can be a mentor to others growing the business.
Next step is to create a resume that showcases his achievements in a relative manner so these upstart companies see he is the person to interview.
He wants to avoid resume language that will attract more tourniquet-restrictive cultures led by "your majesty" types… this isn't his first employer like this. Greg wants to break the pattern.
He also wants to avoid mistakes that make him seem dated to these innovative firms—since he is coming from a mature company.
Challenging? Yes.
Impossible? Certainly not… but it IS easy to make damaging, irreparable mistakes on your resume. Especially if you don't know which ones to avoid.
To help ensure you don't make any crucial resume mistakes, I'm inviting you to attend my FREE resume Master Class on Tues. 9/7/2021 or Thurs. 9/9/2021 where I'll teach you How to Create a Powerful Resume to Land Six-Figure Job Interview and Get the Offer!
This free training will help you create a bulletproof resume that generates interviews at the RIGHT companies.
What will we cover?
How to structure your resume, taking into account what kind of information recruiters want to find, and where — and leaving out the fluff they don't want to see.
What to replace on your current ineffective resume — and the exact words to use instead to fill your calendar with interviews.
Why recruiters ignore resume tasks and prefer resume RESULTS instead. Almost no one else does this… yet resumes that incorporate results, go straight to the top of the pile. This can be YOU!
To make sure you don't miss the show, click the link below to reserve your seat:
See you there!
Lisa
Lisa Rangel – Executive Resume Writing Services
Chameleon Resumes
Posted:
---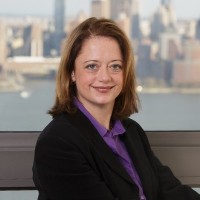 Lisa Rangel and the Chameleon Resumes team have helped over 6,000 executives and senior professionals land the 6-figure positions they deserve.
If you want to work with an elite team of former Fortune 500 recruiters, executive resume writers, and job landing experts so you can win the attention of hiring managers and land more lucrative interviews, sign up for an exploratory call so we can discuss how our 4-stage META Job Landing SystemTM can help you land your next 6-figure position.
---