Why You Should Be Blogging on the Job Hunt
While blogging as a platform has been around for a while, it wasn't until relatively recently when job seekers started using this social media tool to help them find their next job.
Since recruiters are already using social media sites like Twitter and LinkedIn to find candidates you can also bet that they are looking through candidate blogs. In other words, if you don't have one yet you may be missing out on some great job opportunities.
Below you'll find a list of benefits that explain why you should start a blog to help you expand your job hunt.
You have more than just a resume.
Let's be frank, everyone has a resume. Everyone also probably uses a lot of the same resume advice. However, not everyone can adequately show a recruiter their skills. This is where blogging comes in.
With blogging you have the ability to actually showcase your skills in a way that a resume never could. For example, if you're a marketing executive you can share some of your favorite strategies and comment on the latest marketing research. If you're a financial executive you can comment on new laws and policies.
Consequently blogging allows you to present yourself as an expert in your field. In a time when the job market is constantly changing those who are specialized are the ones who have an easier time finding a job.
Furthermore, blogging on topics in your field keeps you on your toes. Maintaining a blog and creating new content is a cost effective way to keep your knowledge and skill set up-to-date.
Please note that this does not mean you forgo using a resume all together. We're simply suggesting that you compliment your resume with content on a blog that showcases your particular skill set.
Expand and maintain your network
It's common knowledge that recruiters are looking for individuals who are well-connected. This makes it easier for a candidate to bring in new business, find partners and even recruit new talent.
As a result sometimes on social media platforms like LinkedIn or Facebook you'll run into individuals who will add anybody for the sake of expanding their network (You know you've seen it!). It may look like they have a lot of connections but then this begs the question, do they actually have a relationship with these connections?
With blogging you're forced to build a network and also maintain the relationships via comments, email and content. This shows a recruiter that you can not only build a well-connected network, you can also nurture it and keep it.
You control your online reputation.
Recruiters are using Google more than ever to do some background research on candidates. This means that you want to make sure you have a good online reputation.
Rather than leaving your online reputation up to social media profiles (although it certainly helps), you can kick it up a notch by building your own site with a blog. This will give recruiters a fuller and more positive picture of who you are and what you bring to the table.
The best part is you have complete control over what gets posted on a blog, whereas in other social media outlets you may get tagged in less flattering updates and photos.
Be Well!
Lisa
Lisa Rangel – Executive Resume Writing Services
Chameleon Resumes
Posted:
---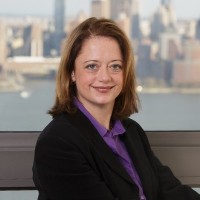 Lisa Rangel and the Chameleon Resumes team have helped over 6,000 executives and senior professionals land the 6-figure positions they deserve.
If you want to work with an elite team of former Fortune 500 recruiters, executive resume writers, and job landing experts so you can win the attention of hiring managers and land more lucrative interviews, sign up for an exploratory call so we can discuss how our 4-stage META Job Landing SystemTM can help you land your next 6-figure position.
---