This episode is a dagger in most listener's heart as it's about a subject that we don't really like to think about: when you get the feeling your boss wants to fire you.
Thanks for listening, everyone! I'm Lisa Rangel. The possibility of getting fired is not a pleasant thought and is definitely not a pleasant experience. But how you handle this situation will say a lot about the kind of person you are and can even work out in your better favor. So even though this is not something you may want to think about, it's in your best interest to be well prepared. Let's check out what we're going to cover today …
Show highlights:
Your boss wanting you out may have no reflection on your work quality. Here's what it may actually be about … (1:15)
Even if it is about your performance but you like your job and want to stay, here's how to evaluate if your job can be saved (1:55)
"Don't drink milk on a hot day" … The vibe you carry forward from your soon-to-be former employer will be noticed and may lengthen your unemployment … (4:16)
Your employer isn't your spouse. Even if your job can be saved, you really should look at what else is out there … (4:44)
How to know when it's time to say goodbye, even when the decision is yours .. (5:44)
If you're getting that vibe from your boss now and you think you might want to try and work it through, we can help guide you and coach you to give you your best shot. If you don't want to keep your job, or even if you do, but it's not an option (like, because your company is moving and you refuse to relocate), we can also help you be as prepared and as desirable as possible so landing your next job will be a breeze. Hop on over to  http://executivejobsecurity.com to learn more about how we can specifically help you.
Enjoy the episode!
Lisa
Lisa Rangel – Executive Resume Writing Services
Posted:
---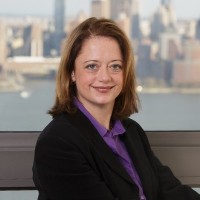 Lisa Rangel and the Chameleon Resumes team have helped over 6,000 executives and senior professionals land the 6-figure positions they deserve.
If you want to work with an elite team of former Fortune 500 recruiters, executive resume writers, and job landing experts so you can win the attention of hiring managers and land more lucrative interviews, sign up for an exploratory call so we can discuss how our 4-stage META Job Landing SystemTM can help you land your next 6-figure position.
---