"But That Doesn't Sound Like Me"
"But That Doesn't Sound Like Me" was feedback from an actual client when we presented her resume draft to her back in January.
When we asked her in the edit session, "What specifically doesn't sound like you? Can you give us an example so we can edit and work through it accordingly?"
Her reply, "Well, it's the whole document. It just sounds too much like a braggart."
We advised, "OK. Let's go through it line by line. Let's make sure we haven't overstated any of the details and ensure it's accurate to what you have accomplished."
She obliged. And we went through the document on the phone with her line by line.
We validated each achievement as something she actually did. In 2 cases, we actually understated her accomplishment… she actually achieved more than what we wrote.
So after the entire document was reviewed, we asked her, "So what do you want to remove to make sure it doesn't sound too 'braggy'?"
"Nothing," she said. "Let's leave it alone."
Basically, our client wasn't comfortable seeing just how awesome she was on paper.
Initially, it was too much and, in her mind, we had to be wrong.
But we weren't wrong. She WAS awesome.
She needed us to show her the facts that came from her own background.
And that my friends, is the bonus of working and learning from a team like us.
When you can't see how awesome you are, you put forth a bland, don't-shine-to-bright version of yourself on paper.
When you learn from our experience, we hold you accountable to your awesomeness.
We help you own it.
So look, if you want to write a resume that truly shines, and you want to learn from a resume writing team with over 100 years of combined experience writing resumes then join me for our free "shine bright like a diamond" Resume Writing Master Class on Tues. 8/10 or Thurs. 8/12/2021.
This training is an hour (+ Q&A), is completely free, and will show you how to write a resume that makes you jump off the page to any key decision maker.
You have to register for this training and space is limited.
Reserve your spot for the session of your choice using the following link:
Looking forward to seeing you on the training,
Lisa
Lisa Rangel - Chameleon Resumes
Chameleon Resumes
Posted:
---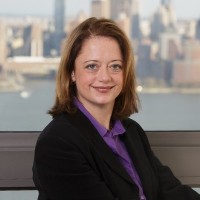 Lisa Rangel and the Chameleon Resumes team have helped over 6,000 executives and senior professionals land the 6-figure positions they deserve.
If you want to work with an elite team of former Fortune 500 recruiters, executive resume writers, and job landing experts so you can win the attention of hiring managers and land more lucrative interviews, sign up for an exploratory call so we can discuss how our 4-stage META Job Landing SystemTM can help you land your next 6-figure position.
---