Are you exhausted, frustrated, and ready to outsource your job search? For many, finding a job at the executive level is challenging and time-consuming. It's also a very different process than finding other jobs. You may find you have to deal with headhunters and external recruiters to push your job search to the next level. Not to mention the need to impress is greatly heightened at this career level. The stakes are high, and many moving parts can feel overwhelming, especially if you are already working your full-time job. 
You may feel like you want someone to take over the entirety of your job search. But this is the completely wrong approach. You need to take the reigns. After all, if you are applying to leadership positions, you should be the one to manage your job search. 
However, this does not mean you shouldn't get the right help for different parts of the search. As we mentioned before, there are many other pieces to the job hunting process, and outsourcing to get things done can save you time and, more importantly, get you the job. Working with a job coach gives you invaluable information like interview tips, recruiting insight, and salary negotiation help. Read on to discover more reasons why you should outsource your job search process and how it will benefit your career.
Establishing a Personal Brand
If you're asking yourself, "what is a personal brand?" chances are high that you need help establishing one. A personal brand is similar to your reputation but has slight differences. A reputation is how others see and feel about your credibility. But for your brand, intentionality is everything. When creating, building, and conveying your brand, it is best to focus on how you want others to perceive you. You should create a brand that is visible and aligns with the values you want to present. 
At an executive level, your personal brand should reflect your chosen values in your words and actions so that a company and key stakeholders will see your impact on an organization.
Your personal brand should also be present in your job marketing materials, such as your LinkedIn Profile, resume, cover letter, and professional correspondences. Adopting your personal brand into your mindset actively sets you up for success and set you apart from the other - also highly-qualified - candidates. 
So, if your personal branding is dependent on you, your values, and what you want to convey to potential employers and others, how could this possibly be something that you employ someone else to help you with? Outsourcing this part of the job search can include assistance in the creative pieces of branding your job marketing materials or working with an executive level job coach to help determine career direction.
Writing a Concise and Powerful Resume 
With a lot of experience behind you, crafting a concise resume that speaks to the organization's needs is a difficult and sometimes daunting task. At the executive level, you need to prepare a resume that is punchy and expertly written, or else you will not receive many invitations to interview. Resumes often are the first step to getting your foot in the door to interview at a top organization, so nailing this step of the job process is vitally important. 
The last thing you want is for your resume to be outdated. When you outsource your resume, you receive design and layout tips that are in keeping with current trends. A resume writer will also expertly structure and categorize the most relevant information to external recruiters and hiring managers. This helps you present yourself in a professional and desirable manner.
Writing a Customized Cover Letter That Gets Read
Don't overlook the importance of a well-written cover letter. You must write a cover letter that is specific to the job application. Using the same old letter repeatedly does not get you desired results. Though writing cover letters takes time and sometimes you won't get a response for your effort, you shouldn't discount them. A cover letter that briefly conveys your expertise and shows a personalization to a company is likely to impress the hiring manager. 
Do you need help crafting a cover letter that will wow recruiters and set you apart from the crowd? Outsourcing your cover letter to a professional will include a few different customizable templates that create impact and avoids the usual pitfalls. People often make simple-to-fix, but difficult-to-catch mistakes concerning their cover letters, so having a stellar one gives you an edge over the competition. Not to mention, it makes a great first impression before your interview has even started. Also, having these templates ready to go saves you the time and hassle of tackling the writing on your own.
Optimizing Your LinkedIn Profile
Forgetting about social media channels is a big mistake in your job search. What's more, having no idea how to use LinkedIn or gain its advantages could hurt your career chances. Your profile needs to align accurately with your resume and personal brand. This continuity is a part of creating a professional image that sticks out to recruiters and hiring managers.
Your profile appearance is essential, but so is getting found on the website by top organizations and companies. With networking so crucial in the job search, LinkedIn has to be a priority. You need to be visible to those hiring, especially at the executive level. You will encounter more headhunters and recruiters seeking people of your qualifications. A job coach can help you get seen by the right people by optimizing your profile. There are numerous helpful tips for keywords and other optimization strategies that a job coach provides when you outsource.
Job Lead Generation Support
Do you need help finding job leads? Expanding your network and talking to real people is more likely to land you an interview than blindly applying to many jobs. However, coming up with a strategy to utilize your network, make new connections, and reach recruiters gobbles up your valuable time. 
Having the inside track into the minds of recruiters, HR, and hiring managers is beneficial. When you hire a job search coach, you will be connected to someone who knows the recruiting industry and can help you find the best-targeted strategy. 
Prepping for Your Interview
This part of the job search is crucial. The interview is the make-or-break part of the hiring process. Mess this up, and you won't be given a second chance. You need to come prepared, confident, and ready to share why you are the best person for the job amongst a crowd of other qualified candidates.
Preparing for the interview, though, is challenging. You must show your personal brand, have relevant stories to share, align with company values, and show how you will add value to the future of their organization. No small task!
Outsourcing your interview preparation does not mean you don't put in the work or necessary research. It is the opposite. A job coach pushes you to do more research and be prepared for any questions or situations. 
Also, working with an actual person to practice your interviewing skills is important as they will be able to evaluate things you can't, like social skills, attitude, storytelling abilities, and overall communication delivery. If you practice telling your stories and explaining your experience alone, you won't improve. You need someone to share interview techniques and get feedback for your interview answers. Professionals review the following areas to ensure that you are confident going into the interview.
How to Prepare for an Interview
At an executive level, you need to be prepared to speak about the company for which you are interviewing in a confident and knowledgeable way. Your research needs to include looking at outside news articles–newspapers, magazines, and company profiles. The purpose of this research is to be able to align yourself with the organization's values and goals. Once you figure out what the company values, you will be able to better align your personal brand with the company and present a general vision for what you will accomplish in the role. 
Knowing how to prepare for an interview is a skill that can be learned with the help of a job coach. You go over the top strategies and receive helpful interview preparation materials to make this part of your job search go smoothly.
Interview Tips
When it comes to interviewing, having someone else help with strategy and feedback is essential. When you outsource for help in the interview process, you receive insider interview tips from people who have expertise on all things related to landing the job. Sometimes, things as little as attitude, delivery, or conciseness can all have negative impacts on how you are perceived in the interview. Realistically, even these seemingly small aspects can even cost you the job. 
After working with a job coach on prepping, you walk away with helpful interview tips that are fully customized to you and your career goals. A job coach might include these types of interview  tips:
Career story strategy

: Telling stories with brevity and relevance to the position.

How to interview purposefully

: Cultivating a confident attitude that speaks to your leadership abilities.

How to position yourself

: Identifying your personal brand as the most valuable to the company.

How to create a winning strategy

: Develop an overall strategy for your career to land a job. 
Interview Techniques
People often forget about the performance and mechanics of their interviews. It's helpful to look at it like a performance. A job coach has the best interview techniques when it comes to formulating answers for situational questions or how to go with the flow of the hiring manager. Working with a job coach is often the best source to ascertain techniques related to the performance aspect of your interview.
Salary Negotiation Coaching
Once you've nabbed a job offer, salary negotiations come next. This should be easy, right? It absolutely is not if you don't have a strategy in place. Outsourcing this part of your job search means you don't sell yourself short and potentially miss out on thousands of dollars. But negotiating is a fine line; you want to get paid what you're worth, yet you don't want to risk losing the offer altogether. 
A professional job coach looks at your individual situation and assesses the best course of action for you. They help you to keep the right mindset and establish a strategy that best suits your offer. The last thing you want to do is sell yourself too short or too high. 
What do We Mean by Outsourcing Your Job Search?
You work with a seasoned professional job search team to help with some or all aspects of your job search. Plenty of job seekers don't realize that they can outsource aspects of their search. With this professional edge, you stand out from the pack of other executives looking to score the same position as you. 
There are many benefits of outsourcing. You have help in every area of the job search that you either don't have time for or are not confident in completing alone, eliminating any weakness in your career strategy. 
You also have a professional pushing you to keep on task–completing research, hitting deadlines, and moving you along in the process. No easy feat when you are busy with a full-time job already. Applying and interviewing for jobs seems like a full-time job itself, which is why outsourcing is the best solution for busy individuals. 
How Do You Know When You Need Job Coaching Services?
The truth? There is no one-size-fits-all when it comes to the job searching process. If any of these reasons mentioned in this article speak to you, it is worth outsourcing help on your job search. Just remember that it is up to you to manage your job search and your success!
At Chameleon Resumes, we understand that everyone has different needs, which is why we offer customizable packages. Get in touch with us today to determine the best job search approach. You can choose from different options that cater to various needs. If you are ready to put in the work, we are here to help you. Hop on an informational call with us if you're unsure where to start, or take a look at our free job resources.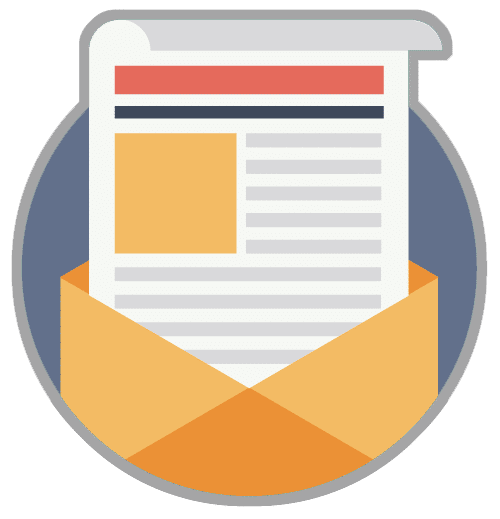 Landing your next job doesn't have to be an overwhelming, frustrating or time-sucking task. Get daily tips on how to find the position you deserve,  delivered right to your inbox:
The #1 addition every resume needs in 2023 and beyond.
How to get prepared for a job change even if you like the job you have.
How to handle a chaotic job market and where to focus your job-seeking efforts (hint, it's not the job boards).
Where to find great jobs without submitting 500 meaningless job applications.
How to slice through the Applicant Tracking System B.S. and land a 6- figure role you love.
How to track down the "unpublished job market" and have your pick of the best jobs out there.
How to write a resume that will hit hiring managers right between the eyes and have them scrambling to book your interview.
How to get up to speed with your online branding and write a LinkedIn profile that positions you as the #1 expert in your field.
How to approach job seeking with the "human touch" so you can keep the bots at bay.
And finally, access to our 4-stage META Job Landing system we've used with thousands of job seekers just like you.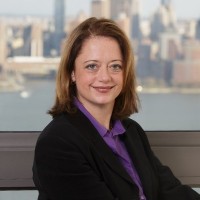 Lisa Rangel and The Chameleon Team are the only executive resume writing, LinkedIn profile development, and job landing consultancy who has been hired by LinkedIn and recognized by Forbes. Our 4-Stage META Job Landing System stems from decades of corporate and executive recruiting experience to position you to land your next 6-figure role faster.

Looking for an article on a particular topic? Use the search below...