Chameleon Resumes Reviews
At Chameleon Resumes, we love what we do. We pride ourselves on our numerous Chameleon Resumes Reviews, the informative content we generate and our extensive reputation in the industry for giving actionable advice. Given the oftentimes confidential nature of the resume, profile and job search work we do with our executive and professional clients, getting public testimonials can be a challenge. We are an executive's best kept secret! However, we've built our business by word of mouth – our clients consistently refer us to their family, colleagues and friends. After all, results speak for themselves and below are the numerous reviews and testimonials from happy clients, accomplished recruiters and from those who nominated us to Forbes Top 100 Career Websites list. We hope you will be one of our stories soon….
Client Reviews
Ben Wittkowski
Sports Management Director
"Working with Lisa enabled me to better articulate my experience and skills both on paper and during the personal interview process. The honest and sincere feedback Lisa provided helped me achieve a position with the most recognizable corporation in my line of work. Within one month of working with Lisa, I achieved my goal; however, her helpfulness and feedback with my professional career didn't end. She has continued to provide ongoing career guidance, which is just as valuable as the initial guidance she provided from Day 1."
"A standout in this industry, Lisa is top notch!  Over the last decade, I've worked with several resume writers. Chameleon Resumes produced the best product and service I've experienced to date. Professional and personable, this team was there for me every step of the way. You'll walk away with far more than a stellar resume and LinkedIn profile, but many tools to rely on for years to come. A big thanks to Lisa and her team!  I start my new job next month (after only 3 months of putting everything into action). Just thrilled and so happy I made the investment in myself, you should too."
-Hillary, Financial Services Industry

Johnna Ho Strycharz
Director of Product Development - Demetrios Bride
"I am so glad I hired Lisa! Even though I felt I had a pretty good resume, she made it "yes-to-interview"! She also shared invaluable job search advice that really helped me navigate the tough employment landscape. Having Lisa on my side, I was more confident in landing my dream job! Thank you Lisa for all your help!"
"Hi Lisa, just wanted to let you know I got the job offer today from <Top Tier Investment Bank> and thank you for all your help.  The resume, the interview prep and the 'Thank You' notes were all so important at each stage of the process."
-M.S., Financial Services Executive, Investment Bank Firm
"I just had to tell you that I am getting lots of interviews with your NEW RESUME.  My last interview was 2.5 hours 1 on 1 with the hiring manager for an operations job and when I sat down the first thing he said was, 'What a clean and well written resume.  Love the bullets that give me all the info I want to know.  I just had to comment on it.' That sentence made the process worth it for me along with getting the other interviews BUT should make YOU feel good that employers are noticing how well you prepare candidates like me.  After all, my friend, it is the resume that gets you the interview! Will keep you posted.  I know I am getting close."
-C.M., Operations Professional, Pharmaceutical Industry
"I may be one of your quickest turnarounds ever. The day I received your resume I made a minor change and sent it to software company here in my area. I met them two days later and had an offer the next day. Your resume combined with personal connections at the company made the whole thing move very fast making my head spin. I start in a few days."
-Don N., Human Resources Director
Click here to read more client reviews...
Recruiter & Executive Coach Reviews
Chris Campbell
Founder & Managing Partner of EQ Search - http://www.eq-search.com
"I have been in HR and recruiting for over 20 years. I own an executive recruiting firm and I have reviewed thousands of resumes. Very few resumes stand out and most are poorly written. I have also connected with a number of resume writers over the years. Very few of them are worth their fees. There is one exception to all of this……..Lisa Rangel and Chameleon Resumes. She is the only resume writer I recommend. All the jobseekers I have sent to her have come back with very positive feedback. So if you want to significantly increase your chances of landing a great job I highly recommend you work with Lisa and her team. They are highly professional and simply the best at what they do."

Zachary Nold
Managing Director - Executive Search & Project Staffing at Hirewell
"Lisa was an amazing National Search Firm Manager for many years when we worked together in different offices for a multibillion dollar company. Now she is a world class resume writer. I know how to make great resumes in HR which showcase a person's actual accomplishments. However, she takes the cake with her knowledge of how to make strong resume across industries, departments, and levels. My strongest recommendation, for her ability to create accurate resumes that get chosen by employers."

Annette Baron, PA, MBA, The Training Edge
www.thetrainingedge.net
"Lisa Rangel, and her team at Chameleon Resumes, is the only executive resume writing company I refer to. I'm so confident in the tremendous value she adds that I continually refer accomplished executives to her. They provide the highest level of customer service by writing the best possible resume and LinkedIn Profile. She takes the people I refer through the often difficult process of learning job-landing tactics, interviewing, and other vital skills necessary for career advancement. Lisa and her team customize their work and are professional, thorough, and passionate. Our referrals consistently come back to me with praise!!"
Erin Seaman
Human Resources - Memorial Sloan Kettering Cancer Center
"Lisa recently visited Memorial Sloan Kettering Cancer Center to speak with our staff about how to build a branded resume. I was very impressed with her workshop and her knowledge of perfecting a powerful resume that will get you to the next level in your career. As someone who reviews and helps people with their resumes on a daily basis, I took away some extremely useful information as well. I have attended a few workshops on writing resumes and this was the most helpful, especially for that internal promotion you are going for. I highly recommend having Lisa visit your organization as she did ours and being a value add to your workforce."

Kim Ann Curtin, CPCC, ACC
Executive Coach – www.thewallstreetcoach.com
"Lisa has the remarkable ability to take all of your skill sets and position them on your resume in a powerful way. After working with Lisa, your prospective employer will see your strengths jump right off your CV and set you apart from the crowd. Hire Lisa and get the promotion or new opportunity that you've been waiting for."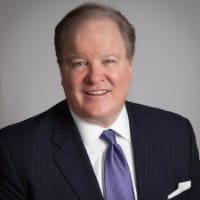 Mike Daley
President & CEO of Daley And Associates, LLC
"I have known Lisa Rangel for 15 years as we worked together in a very successful national search firm. Lisa was consistently recognized as an outstanding performer and possesses a demonstrated track record of success in providing career advice and having worked with top companies across all industries lines.
Lisa left the search profession and has developed a very successful career counseling and resume writing company, Chameleon Resumes. Lisa is on the cutting edge on career advice and is an expert on writing resumes that produce results. Additionally Lisa provides outstanding counsel on your online profile, cover letters and interview preparation. This counsel is critically important to prospects in the employment market.
I have been in the executive search business for over 30 years and I wholeheartedly endorse Chameleon Resumes as a source of career advice, knowledge and counsel."
To read more reviews by recruiters and executive coaches click here...
Forbes Reviews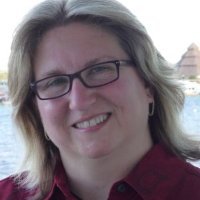 "I highly recommend Chameleon Resumes. Lisa Rangel's professional experience compliments her natural ability to hone into an individuals area of expertise. Her resume writing skills are only the start of a business relationship that helps her clients build professional careers."
~Mary Rossettini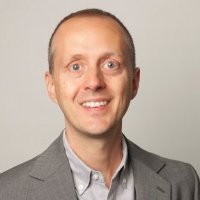 "Lisa Rangel of chameleonresumes.com is top-notch. She both provides timely, relevant and broad career advice but is also a master at working with individuals to help them tailor their career search to their own needs and interests."
~Chris Proulx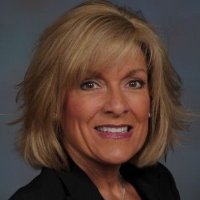 "Lisa has been a recruiting professional for over 13 years. Lisa knows first-hand what resumes get a response from reviewing thousands of resumes over the years and helping recruiters seek talent for their premier organizations.
Lisa also shows candidates which resumes styles work best and what her corporate clients have responded to when recruiting top-notch candidates. She has written resumes, prepared candidates for interviews and performed job search coaching for professionals ranging from executive to entry-level to returning to work in various disciplines spanning across a multitude of industries and corporate cultures.
With today's economy it isn't just unemployed feeling the pain, it is the under-employed as well. Lisa can get your resume looked at! She will get you in front of the right people. Besides having an amazing company, I have worked with Lisa and she is by far a PRO! Lisa is a warm, caring, committed professional whose positive attitude, goal-focus and loving spirit creates win/win relationships whereever she goes. Lisa has an uncanny ability to effectively connect with a wide array of personalities and to work with people from the boardroom to the front line.
I wholeheartedly recommend contracting with chameleonresumes.com you won't be disappointed!"
~Rennay Blizzard
"I highly recommend chameleonresumes.com. I was out of work for over 15 months. I followed the advice offered through this service and saw an immediate change in how my CV was received. I have successfully transitioned to a new field. Lisa Rangel has personally responded to my questions and provided helpful guidance in facing the challenges of such a transition."
~G. Jean Logan
"Chameleonresumes.com is hands down, the best website for career related and job seeker information. Lisa Rangel knows her stuff after years in the recruiting/hiring business. Her writing style in her blog and Facebook posts is engaging and her advice is easy to understand and practical to implement. She shares relevant and useful articles to her followers on Facebook, LinkedIn, etc.
Chameleonresumes.com is a fantastic resource for job seekers at any level, and deserve to be recognized on a broad scale."
~Karen H.

"After Many years with a company I assumed I would retire from, the recession hit hard and long, and unfortunately I lost my job. A friend recommended Lisa Rangel (chameleonresumes.com) who re-worked my resume. I searched her site for recommendations and landed a job in the same pay class. I believe the recommendations I found on the chameleonresumes.com site help me land my job.
Undying dedication is what you experience if you use this site."
~Donna Costabile

To see more Forbes Top 100 Career Website nominations click here...