Common, But Unspoken, Resume Keyword Problems
Everyone wants the magic set of keywords.
Jim was no different. A successful Director of Marketing who has had a rough 7 months of job searching, despite a 21-year track record of impressive wins at equally impressive companies.
"I think I don't have the right keywords," he told me.
"Well, what job are you looking to do, Jim?" I asked.
"That's just it. I don't want to do marketing for medical device companies any longer. Instead, I want to shift gears and work in strategic consulting. But when I send my resume, I'm not getting any hits. I think it's the keywords."
My response: "You might be right... Your resume is written for marketing roles, since you had marketing roles, so prospective employers that receive your resume probably think you want a marketing role, despite sending it for a strategy role. You see the problem?"
Jim: "Wow... Yeah... So keywords won't work for me?"
Me: "You can't be dependent on keyword strategies when doing a career change. When you are doing a career change, the keyword strategy is flawed and ineffective. How? You don't have the needed keywords inherently in your background (company names, titles, achievements) for the new job target. You do, however, have keywords inherently in your background for what you used to do. Hence the struggle."
Jim: "So what can I do?"
What Jim, and other job seekers like Jim doing a career or industry change, is connect the dots for the resume reader on their resume.
Show transferable skills instead of bloating a resume with irrelevant-to-your-background-keywords.
How? If you want to learn how to write a resume for a career changer, like we successfully did for Jim, attend my No-Cost Webinar training.
Jim landed his new career job recently, and we will cover the strategies we used for him during our no-cost "How to Design a Powerful Resume to Land Six-Figure Interviews and Get the Offer!" master class training on Tues. 10/27 or Thurs. 10/29 at 1:30 p.m. ET.

Click the link below to reserve your spot for the session of your choice:
After my resume writing training session, you will know how to:
**Remove the mystery on how to handle a career changer resume and other employment scenarios.
**Connect the dots for the hiring manager to show you have the skills to solve their problems and deserve an interview call.
**Format your skills and achievements to inspire recruiters to call you for an interview.
You won't want to miss this!
Take the first step and sign up for my resume writing training here: https://chamres.com/102729BL
See you there!
Lisa
Lisa Rangel - Executive Resume Writing Services
Chameleon Resumes
Posted:
---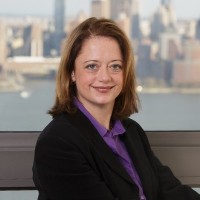 ---