Creating a target list can help you find leads for jobs and meet valuable contacts. Thanks to social media you're no longer just limited to your local community or live networking events. The rise of websites like Google+ make it easier than ever to create target lists for your job search. Use the following tips to effectively use Google+ to leverage social media on the job hunt.
Google+ Communities
Google+ Communities are similar to LinkedIn groups in so far as they are online groups of people with similar interests. You can join public groups, request to join private groups and even create your own. Just like with LinkedIn groups you want to use these communities for two things. The first is to find individuals you can connect with within your industry. The second is to position yourself as an expert by answering questions and starting conversations. Google makes it easy to search for communities by visiting their main community page. You can then search for groups related to your industry, communities for executives or jobs. You can also join networking communities. If you don't find what you're looking for you can also create your own Google+ community dedicated to your field of interest.
Attending Google Hangouts
Google Hangouts in some ways has become the happy hour networking event. Hundreds of hangouts are happening daily where you can meet and mingle with others in your field. For a list of public hangouts and their schedules visit GPHangouts.com and search for your job interests. Another great way to use Google Hangouts is to host your own hangouts where you invite influencers in your field to discuss certain topics. This puts you on their radar and you get to actually talk to them. Furthermore, you position yourself as a forward thinking expert because others will be watching the broadcast and learning from you.
Create Google+ Circles
Google+ circles are similar to Twitter lists because they let you create curated lists of individuals. For instance you can have one circle dedicated to individuals you've met networking, another circle of individuals who have the job you want or circles named after companies you are looking to work for. The difference here is that you are getting access to someone's entire profile instead of bite-sized status updates.
Your Google+ Profile
Like with any other social media platform you must make sure that your Google+ profile is recruiter ready. Getting recruiters to your page is an easy way to build your circles and network without you having to actively seek them out all the time. Having your Google+ profile recruiter ready also helps when you are networking in the communities or via Google Hangout. Simply make sure that you have a professional photo, a professional bio and have specific job related keywords sprinkled throughout.
Be Well!
Lisa
Lisa Rangel - Executive Resume Writing Services
Chameleon Resumes
Posted:
---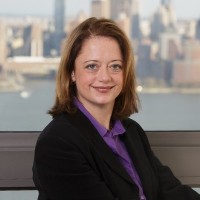 ---