Do You Have an Irresponsible Resume?
Here is a self-audit for you to do on your own resume:
How many times do you use the phrase "responsible for"?
If the answer isn't ZERO then you have too many instances of using this phrase.
Remove it. Now.
Choose an active verb that demonstrates what you are responsible for in your job.
And then tie a result to your responsibility.
See here is the thing…
If you are a Chief Marketing Officer (and this applies to every position. I'm using this title as an example to demonstrate my point…), and you have "responsible for" statements on your resume outlining the areas/tasks you are responsible for without tying achievements to them, you are simply listing job description bullets.
Using tasks this way in your resume showcases nothing uniquely descriptive of how well you did your job.
And then if your fellow competing CMOs are using the same lame phrase on their resumes to describe what THEY are responsible for … well, then you see how all you CMOs can sound the same in the vast sea of CMO resumes.
So be different.
Ditch the responsibilities. Showcase achievements.
This is how you rid yourself of an irresponsible resume and win interviews.
If you want more straight-talking executive resume tips and samples then join me in my free, online resume writing training on Tues. 12/8 or Thurs. 12/10 at 1:30 p.m. ET where I will breakdown real-life resume examples.
I'll tell you which layout you should use so your resume can be ATS digestible and networking friendly.
I'll break down each section and show you what to put and where so you can make a stand-out impression.
I'll also share my 13 years of recruiter inside knowledge so you can know exactly what recruiters and hiring managers look for on a resume.
Naturally, this training a free and if you register now, you will also get the replay sent to you so you can relive the aha! moments.
Reserve your spot for the session that works best for you:
Remember, when you attend, you'll also get direct answers to any questions you ask specifically related to your own resume.
See you there,
Lisa
Lisa Rangel - Executive Resume Writing Services
Chameleon Resumes
Do You Have an Irresponsible Resume?
Posted:
---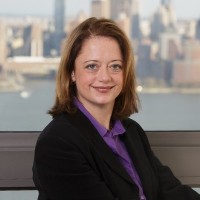 ---