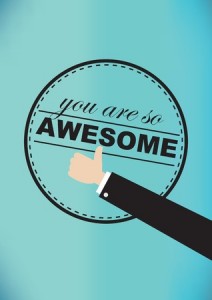 When I was growing up, I'll confess, I cursed a lot. Hell, I curse now more often than I probably should.
My husband will occasionally remind me that the kids learned the f-bomb from me. #notmyproudestmoment
When I was in high school, an elder overhearing my salty word choices would say, "Do you talk to your mother with that mouth?"
Well, no, she would give me the wooden spoon (the 100% Italian-mama-certified wooden spoon, to be clear). This was to be avoided at all cost!
I was talking to a client yesterday who was fielding an offer she received from a high profile tech company.
She was unsure if the offer was right for a myriad of reasons.
But she was afraid to turn it down.
Why?
We got to the root of the fear: she thought if she turned down this job, she would never receive another offer.
Really?? Are you kidding?
This client has an amazing background that would be desired by any company in her industry.
Yet the fear of not being good enough prevailed, despite all of her progressive accomplishments and continuously relevant work.
Would she talk to her kids that way? Nope.
Would she tell her mama that she raised a woman who was not good enough?
No.
Yet she talks to herself that way.
I spoke with a gentleman out of the consumer products industry this past Monday.
He rolled out successful product after successful product with solid financial margins and significant market penetration.
He worked with another resume writer prior to talking to me and felt the writer didn't capture all of his accomplishments, so he couldn't use the resume.
"Um," I said, "your resume is fine and what you think you still need to put in the resume is not relevant to the job. You need to start reaching out to people."
His response: "Well, with this information omitted, what if they think I'm not good enough?"
Dude, are you serious?
What was in the resume was win after win after win. What was omitted was yet another win from 17 years ago–and not a relevant one at that.
Not good enough? Any company would be delusional if they did not think he was good enough…..
But clearly, this gentleman's inner language told him he was not good enough. When the reality dictated the opposite was true.
How we talk to ourselves is often much different than how we would talk to our family, friends, and colleagues.
I would never tell my accomplished friends they are not good enough….yet I find myself telling it to myself, too.
I would never tell my kids, "Yeah don't apply for that program. There will be other kids better than you, so why bother."
However, my inner language tells me I'll screw it up so don't try. It tells me people will think my work is not good enough, so don't submit it.
Like my client and the gentleman I spoke of earlier, I, too, speak to myself in a way that I would never speak to anyone I know….or don't know.
We all have a little bit of trash talk we tell ourselves. Some of us more than others, but we all do it.
It's human.
We need to start talking to ourselves with the mouth that I should use around my mama 😉
Positive and kind (and curse-free!)
We all have the accomplishments and value.
Believing in ourselves is the first step!
Leaning on others to prop us up, to remind us how awesome we are and to help keep things in perspective is key.
We can't do it alone. Don't leave yourself alone with the voice in your head 🙂
Bring in reinforcements.
This positive reinforcement has been flying off the virtual shelf! If you didn't get your set yet, get it here!
Be Well,
Lisa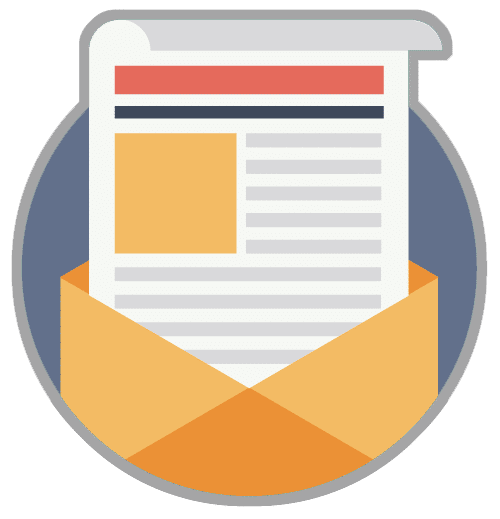 Landing your next job doesn't have to be an overwhelming, frustrating or time-sucking task. Get daily tips on how to find the position you deserve,  delivered right to your inbox:
The #1 addition every resume needs in 2023 and beyond.
How to get prepared for a job change even if you like the job you have.
How to handle a chaotic job market and where to focus your job-seeking efforts (hint, it's not the job boards).
Where to find great jobs without submitting 500 meaningless job applications.
How to slice through the Applicant Tracking System B.S. and land a 6- figure role you love.
How to track down the "unpublished job market" and have your pick of the best jobs out there.
How to write a resume that will hit hiring managers right between the eyes and have them scrambling to book your interview.
How to get up to speed with your online branding and write a LinkedIn profile that positions you as the #1 expert in your field.
How to approach job seeking with the "human touch" so you can keep the bots at bay.
And finally, access to our 4-stage META Job Landing system we've used with thousands of job seekers just like you.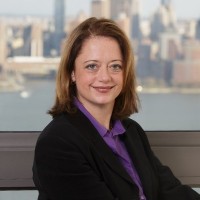 Lisa Rangel and The Chameleon Team are the only executive resume writing, LinkedIn profile development, and job landing consultancy who has been hired by LinkedIn and recognized by Forbes. Our 4-Stage META Job Landing System stems from decades of corporate and executive recruiting experience to position you to land your next 6 or 7-figure role faster.

Looking for an article on a particular topic? Use the search below...