I just got off the phone with a total diva!
The first question out of her mouth was "How much are you going to pay me?"
What's in it for me? What do I get? Me me me.
<yawn>
Recruiting divas is an exhausting time suck.
Diva candidates ask a lot of questions about how the open job can meet their needs.
Diva candidates want to know how the environment will make them happy.
Diva candidates (also known as drama candidates) need to make sure they will not be too uncomfortable in the job and not have too much disruption.
<insert vomit emoji here>
I can't get diva candidates out of my office fast enough.
Driver candidates, on the other hand, are dreamy.
They ask questions about the situation to determine how they can fix your problems and add value.
Drivers want to know about the warts and imperfections so they can apply solutions, but they are not put off by discomfort or imperfection. In fact, drivers thrive on it.
Drivers want to see how they can give to a situation.
Divas want to take from a situation.
Interview like a driver. Not a diva.
Our Interview Prep Bundle is where you learn what to do and what not to do:
http://chameleonresumes.com/interview-bundle
I can tell you:
-Don't ask for money first.
-Don't ask about benefits during the first interview.
-And don't say "I want your job" when asked the lame "Where do you see yourself in 5 years?" question.
And if you want to learn what to do, get my Interview Bundle:
http://chameleonresumes.com/interview-bundle
Let's do this.
Lisa
Lisa Rangel – Executive Resume Writing Services
Posted:
---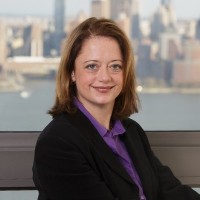 Lisa Rangel and the Chameleon Resumes team have helped over 6,000 executives and senior professionals land the 6-figure positions they deserve.
If you want to work with an elite team of former Fortune 500 recruiters, executive resume writers, and job landing experts so you can win the attention of hiring managers and land more lucrative interviews, sign up for an exploratory call so we can discuss how our 4-stage META Job Landing SystemTM can help you land your next 6-figure position.
---