Embracing uncomfortability is another way to avoid being complacent.
We are living in uncomfortable times.
Those solely seeking comfort and maintaining the status quo in their careers may find themselves blindsided when their company decides to insource, outsource, expand or contract – if they are on the wrong side of that corporate action.
Proactively keep your network engaged.
Help others reach their goals expecting nothing in return.
Ensure your resume and LinkedIn profile are always passively selling your wins.
Keep an active ear to what your industry, competitors and profession are doing to stay ahead of trends.
Pretend you are fired today and always have your plan of action in motion.
The world belongs to those who embrace uncomfortability and avoid being complacent, as the current election has shown (regardless of who you wanted in office).
If you were unexpectedly let go today, would you be okay?
To be ready, you should face the possibility.
I am not trying to instill irrational fears in you. I am trying to get you to be rooted in a possibility and to have a plan.
Here is my personal experience with this idea of being prepared, and why I pay it forward to you:
In late 2006, my good friend, who was an excellent producer, respected manager and 10-year corporate veteran of our company, was unexpectedly let go.
She never saw it coming. Reasons why it happened are speculative, but it happened.
She was knocked out from under…
A couple of months later, she said to me, "Pretend you're fired today. Make a list of what what you would do to land a job and start doing pieces of it now to always be ready."
I kinda listened, but I really did not do anything. Yeah, it probably wont happen to me even though I felt terrible and shocked for my friend.
Then in January 2007, my boss was fired, after a 17 year stint with the company. Again, never really saw it coming.
Well, now I was awake. I went back to my notes from my chat with my friend.
And I started doing things she said to do: Reaching out to people, getting documents ready, looking at my industry and profession in a different way than I had.
I started doing informational interviews. No jobs posted. Just chats with other companies interested in my experience.
I did this for 8 months.
Then one day, in August 2007, my new boss asked me to meet him…
Um, okay…
Well, the chat was not that I was being let go, but the company was being restructured and my job was going to be different.
Okay… Not horrible, I am thinking… Keep going Mr. Boss…
The job was not something I was interested in doing. At all. What he was doing to restructure the company made sense. I would have done it myself, and I knew at some point it would probably happen.
But still, what I was being given was of no interest to me.
Because my husband was a stay-at-home dad, and this job I had was my family's only income (and I was an always loyal 9-1/2 year employee), I think they just assumed I would take the job.
But they did not know I was having exploratory interviews and informational meetings over the last 10 months.
I knew my worth.
I knew I was in demand.
So I turned down the offer.
They had no other job for me and I turned down the offer, without another offer in place.
And because of my work over the prior 8 months, I made some calls and leveraged some new contacts I had made in my informational interviews.
I had a job one month later.
If you were fired today, could you say the same thing?
If you were fired today, what would you do first?
OR does the idea give you the sweats and heart palpitations?
Don't be complacent. Don't be a victim of shifting circumstances. Have a plan in place for continued success. Learn how to leverage your achievements and skillset to maximize your options with our "'GET HIRED FAST!' Success Package".
Be Well,
Lisa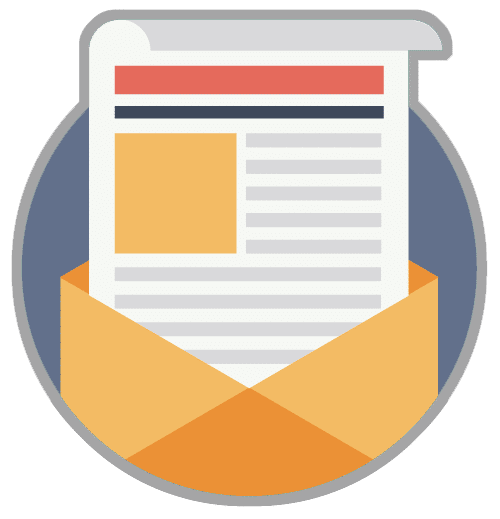 Landing your next job doesn't have to be an overwhelming, frustrating or time-sucking task. Get daily tips on how to find the position you deserve,  delivered right to your inbox:
The #1 addition every resume needs in 2023 and beyond.
How to get prepared for a job change even if you like the job you have.
How to handle a chaotic job market and where to focus your job-seeking efforts (hint, it's not the job boards).
Where to find great jobs without submitting 500 meaningless job applications.
How to slice through the Applicant Tracking System B.S. and land a 6- figure role you love.
How to track down the "unpublished job market" and have your pick of the best jobs out there.
How to write a resume that will hit hiring managers right between the eyes and have them scrambling to book your interview.
How to get up to speed with your online branding and write a LinkedIn profile that positions you as the #1 expert in your field.
How to approach job seeking with the "human touch" so you can keep the bots at bay.
And finally, access to our 4-stage META Job Landing system we've used with thousands of job seekers just like you.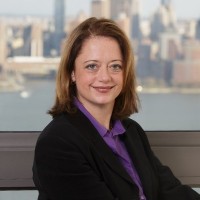 Lisa Rangel and The Chameleon Team are the only executive resume writing, LinkedIn profile development, and job landing consultancy who has been hired by LinkedIn and recognized by Forbes. Our 4-Stage META Job Landing System stems from decades of corporate and executive recruiting experience to position you to land your next 6 or 7-figure role faster.

Looking for an article on a particular topic? Use the search below...