Executive Interview Mistake: Leading with the Achievement Chin
After I graduated Cornell in 1992, I interviewed with The Four Seasons Clift Hotel in San Francisco for an Assistant Restaurant Manager role.
I had made it through the interviews with the HR, F&B manager and Assistant General Manager.
I was to interview with the General Manager for the final interview.
I felt good going into the interview. I graduated from a great school with a hotel degree. I had strong internship experience at a Caribbean resort and work experience at other stateside hotels.
Specifically, I was proud of the work I did at the Caribbean resort where I had worked for over 2 summers. I created job descriptions, set up a performance appraisal system and also trained the management on how to apply the system.
I remember going in for the interview with the General Manager at the time, Mr. Paul Pusateri.
He was a no-joke-no-screwing-around-kinda guy.
He was (still is) a serious hotelier.
He looked for place settings out of alignment for fun.
And took greater joy in catching restaurant managers off guard not noticing the unacceptable detail (yeah, ask me how I know. Lol).
Anyway, I go in for the interview.
Feeling good and confident.
We started with some brief small talk.
Very brief.
Mr. Pusateri quickly cut to the chase:
"So you have this Cornell Hotel degree and worked in the Caribbean. I'm simply not impressed by the degree and this is not the Caribbean. So tell me how you can help us?"
I went on to tell him of my proudest achievement (up to that point) of creating the job description and performance appraisal system at this Caribbean Resort and then training the resort managers on how to execute the process.
I'm smiling inside. I say to myself, "Oh, yeah…." <feeling proud of myself>
And without letting more than 2-5 seconds pass, Mr. Pusateri replies, "Yeah, well that's great, but we have job descriptions and performance appraisals already. We don't need that. Our managers already know how to perform appraisals. And you are applying to Food & Beverage and not Human Resources. So, again, the question I have is, how can you help us?"
He took the wind right out of my sails. Good lord!
Yeah, I was stumped.
In one quick reply, he knocked down my strongest rehearsed reply.
My pigeon-chested-pride-filled moment shot down with a single verbal slay.
Damn… Well, I am scrappy.
I have been known to do well under pressure.
Long story short, I rebounded and walked him through the F&B experience and ultimately landed the job.
However, I know I was a rookie who committed a rookie mistake.
I tried to impress the hiring manager with my proudest moment and didn't pay attention to the needs of the hiring manager.
I didn't see if they needed or would benefit from my proudest achievement.
I led with my ego – the achievement chin…
And I got socked in the chin.
While I was able to rebound, I also now know that I was hired for an entry-level job because of my potential.
Even though I did not have direct experience, I had good experience bones the company could build upon and that (and not my interview performance entirely) contributed to the decision to hire me.
But I was a rookie. A recent college grad.
College grads get hired for potential and are given slack for performance imperfections.
What about being an executive using this same tactic of leading with the achievement chin on an interview?
I see it all the time.
Established execs who want to communicate all they have done.
Cite the lengthy list of achievements they have accumulated throughout their career to show the hiring manager how impressive they are.
Solidify their awesomeness as a tactic to solidify the job offer.
Spew. Spew. Spew.
Without giving any thought to the target job.
No assessment of what the target company needs and applying their experience to that need.
Just leading with the achievement chin.
Spewing a list of accomplishments without application to what the firm seeks in the new leadership hire.
Yes, executives are not going to get a pass for this mishap.
Some would say it's unfair.
It's not.
Executives and experienced professionals are asking for much higher salaries and have the tenure to know how to approach business meetings (that's what interviews really are).
Expectations are higher for execs.
Experienced professionals cannot act like college kids on interviews.
Learn how to prepare for the salary you want to command.
http://www.chameleonresumes.com/interview-mastery-system/
Let us tell you how.
Be Well,
Lisa
Lisa Rangel – Executive Resume Writing Services
Chameleon Resumes
Posted:
---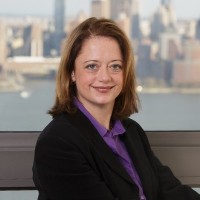 Lisa Rangel and the Chameleon Resumes team have helped over 6,000 executives and senior professionals land the 6-figure positions they deserve.
If you want to work with an elite team of former Fortune 500 recruiters, executive resume writers, and job landing experts so you can win the attention of hiring managers and land more lucrative interviews, sign up for an exploratory call so we can discuss how our 4-stage META Job Landing SystemTM can help you land your next 6-figure position.
---