Developing Your Executive Job Search Checklist
Whether on your own, through an executive job search club or by hiring a professional executive resume writer and job search consultant, today's executive job seeker must be prepared to capitalize on the wealth of opportunities before them in today's competitive employment marketplace. There is opportunity, but you must be prepared to edge out your competition by presenting yourself in the best way possible. There are no second chances.
To ensure you develop the tools needed for your job search, below is a list, by no means exhaustive, that has been compiled to get you started to assemble the tools and resources you will need to conduct a successful job search.
• Branded resume, LinkedIn profile, executive Bio, One-page Networking Resume, ASCII, mobile resume
• Crafted situation- achievement-result stories that outline results from strategic implementations
• Cover letters, thank you notes, exploratory inquiry communications and related follow-up protocols.
• Interviewing Preparation—Company research, job / contact research, exploratory, standard, behavioral & situational interview questions
• Salary research & compensation package negotiations
• Networking – Traditional networking opportunities, Eventbrite, Meetup, school alumni groups, corporate alumni groups, professional and industry associations.
• Online Presence & Networking Tools: Twitter, LinkedIn, Facebook, Blog, Pinterest, Google+
• Online Job Resources: LinkUp, Indeed, Specialty Niche boards, Google Alerts, Job Board Alerts
• Job Search Activity Tracking & Organization: JibberJobber, Tim's Strategy, Jackalope jobs, ever note, mobile resources, Excel
• Profession & Industry-based employment and job search trends. Know what you have to do and avoid what are dated practices.
Written by Lisa Rangel, Executive Resume Writer
If you are interested in working with Lisa Rangel, an accomplished executive resume writer, social media profile writer and job search consultant, to achieve the social media exposure and land the interviews you want, sign up for an exploratory call now and learn about the Chameleon Resumes services that can help you land your next role.
Posted:
---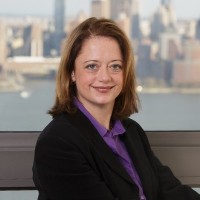 Lisa Rangel and the Chameleon Resumes team have helped over 6,000 executives and senior professionals land the 6-figure positions they deserve.
If you want to work with an elite team of former Fortune 500 recruiters, executive resume writers, and job landing experts so you can win the attention of hiring managers and land more lucrative interviews, sign up for an exploratory call so we can discuss how our 4-stage META Job Landing SystemTM can help you land your next 6-figure position.
---