In March 2019, Lisa Rangel of Chameleon Resumes launched the YouTube Channel, "Chameleon Resumes - Executive Resume Writing Services"
You can subscribe here: Chameleon Resumes - Executive Resume Writing Services - YouTube
On this YouTube Channel, Lisa Rangel of Chameleon Resumes reviews the following topics: executive resume writing services, LinkedIn Profile writing services, premium executive job landing techniques, leadership mindset tactics and interview strategies that land 6-figure job offers higher than initially expected.
Lisa Rangel of Chameleon Resumes reviews what mistakes prevent job seekers from landing interviews, the solutions to turn around this problem and then which tactics generate 6-figure job offers so job seekers have dream job options from which to choose.
Industries in which Chameleon Resumes has expertise writing executive resumes for, but not limited to, are: finance, supply chain & logistics, information technology, pharmaceuticals, data analytics, traditional and digital marketing, healthcare, cybersecurity, artificial intelligence & machine learning, consumer products, retail and sports/entertainment.
Chameleon Resumes reviews the following topics on their YouTube video channel:
** Review executive resume writing services and choosing which is best for you.
** Write a LinkedIn profile to maximize views and get 6-figure job interviews.
** Design a job landing strategy and outlining a tactical plan to execute to identify and close on a dream job at a top employer.
** Prepare thoroughly for interviews to not only land the offer, but effectively evaluate employers to ensure the position is a great fit, too.
** Discover how to be happy in your current job, even if you can't or shouldn't leave at this time.
Review prior videos here:
How I Landed My Position at LinkedIn
Eliminating Ageism in Your Executive Resume
When is the Best Time to Write Your Executive Resume?
Doing Things That Scare the 'Bleep' Out of You
Be Well,
Lisa
Lisa Rangel - Executive Resume Writer
Chameleon Resumes
Posted:
---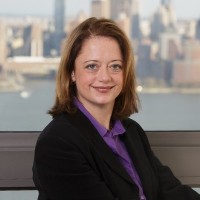 ---